13 MIN READ
Linux Foundation Europe Newsletter - August 2023
Linux Foundation Europe | 30 August 2023
Welcome to the August 2023 LF Europe newsletter! With excitement, we bring you a sneak peek into the forthcoming Linux Foundation Europe Member Summit, just under a month from now. We are excited to announce that Google has joined the OpenWallet Foundation as a Premier member, underlining our community's remarkable growth and influence. Additionally, fresh code contributions from MOSIP showcase the power of collective innovation, driving open source technology to new heights. Catch LF Europe at the Open Source Summit and explore our insightful blog, "Open Source Insights." Updates from various Linux Foundation Europe projects offer glimpses into their progress and accomplishments.
There's much more in store, so dive into the newsletter for a comprehensive update.
Table of Contents
News & Announcements
Updates from the LF Europe Projects
LF Europe in the media
Call to Action
Upcoming Events
New Publications from LF Research
Trainings & Discounts
Say "Hi!" to the LF Europe Team 👋
News & Announcements
Join us at the Linux Foundation Europe Member Summit 2023!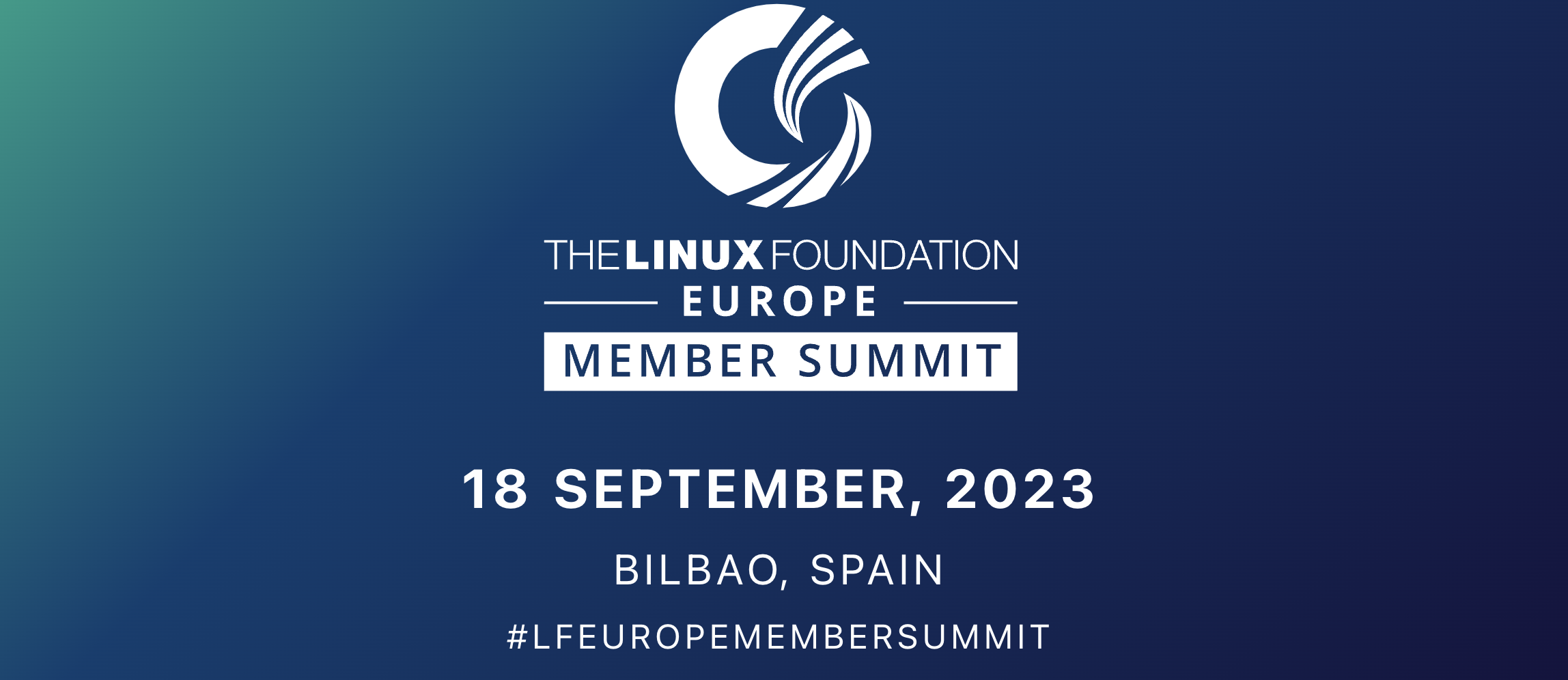 Mark your calendars for our first Linux Foundation Europe Member Summit - the ultimate convergence of open collaboration, innovation, and partnership! 🚀
🗓️ Date: Sep 18, 2023, the day before Open Source Summit Europe
📍 Location: Hotel Carlton, Bilbao
🎙️ Hear from prominent European open source leaders in the private and public sectors.
🌐 Engage with existing and upcoming Linux Foundation Europe and Linux Foundation projects.
👥 Network with your fellow Linux Foundation Europe participants during the iconic Guggenheim Museum in Bilbao reception.
🇪🇺 Featured talk on EU policy insights: Stay ahead of the curve with a plenary session by Mirko Boehm at the LF Europe Member Summit, delving into the dynamic landscape of EU policy updates. Gain valuable insights into how these policies shape the open source arena in Europe.
This event is invite-only for Linux Foundation Europe Participants. If your company is already a Platinum, Gold, or Silver Participant, you can register today using the code emailed to your voting and marketing contact. If you are unsure, please contact events@linuxfoundation.org; we'll gladly assist. As a reminder:
Platinum members receive three passes
Gold members receive two passes
Silver members receive one pass
Associate members by request and availability: please contact us at LFMSEurope@linuxfoundation.org.
Finally, if you are an existing Linux Foundation Member, you can join Linux Foundation Europe free of charge here and get your pass for the LF Europe Member Summit or reach out to rimma@linuxfoundation.eu.
Don't miss out on this extraordinary opportunity to shape the future of open source collaboration and innovation in Europe. Register today before seats run out, and See you at the summit!
OpenWallet Foundation Announces Google as a Premier Member, New Code Contributions from MOSIP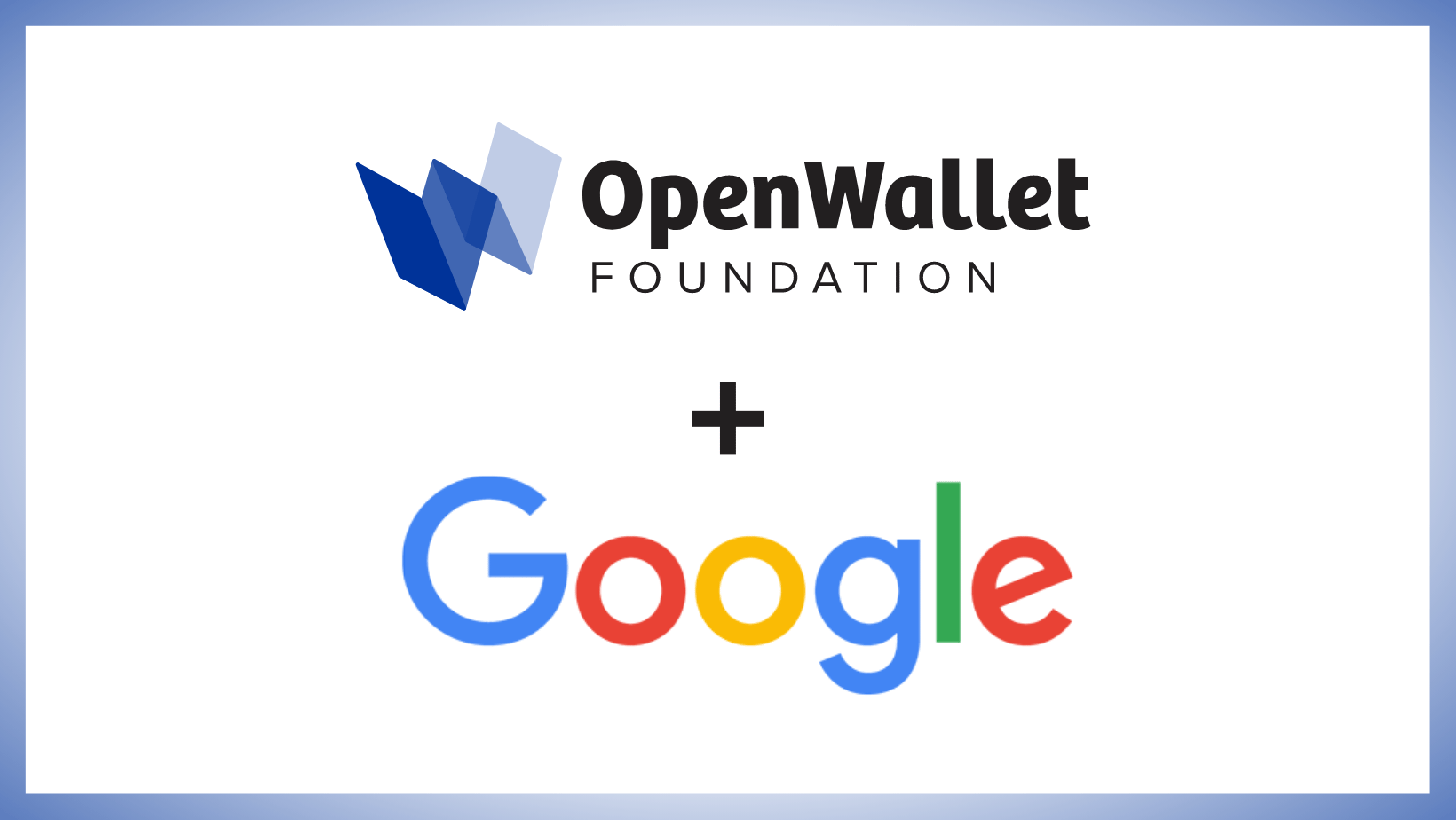 The OpenWallet Foundation (OWF), an open source initiative dedicated to advancing digital identity, access, and payments through cross-industry collaboration, is excited to announce Google as a premier member. Google's participation reaffirms OWF's mission to promote open source interoperability and innovation within the domain of digital wallets and payments.
In a significant development, OWF also welcomes its initial code contribution from the Modular Open Source Identity Platform (MOSIP). Already an OWF member, MOSIP is an open source platform for implementing national-scale digital identity systems. This contribution marks the commencement of a vital open source software engine for secure and portable digital wallets. Read more.
"I'm beyond thrilled to see OWF, the first project hosted under the auspices of Linux Foundation Europe, achieve these two strategic milestones," said Gabriele Columbro, General Manager of Linux Foundation Europe. "Google joining OWF is a huge validation of our vision to bring together global industry and technology players to collaborate on critical open source projects highly aligned with European priorities, and the MOSIP upcoming contribution shows once again the unique power open source has to build on each other's achievements, inevitably accelerating the project's progress towards delivering concrete code-first solutions against those priorities."
Open Source Summit Europe 2023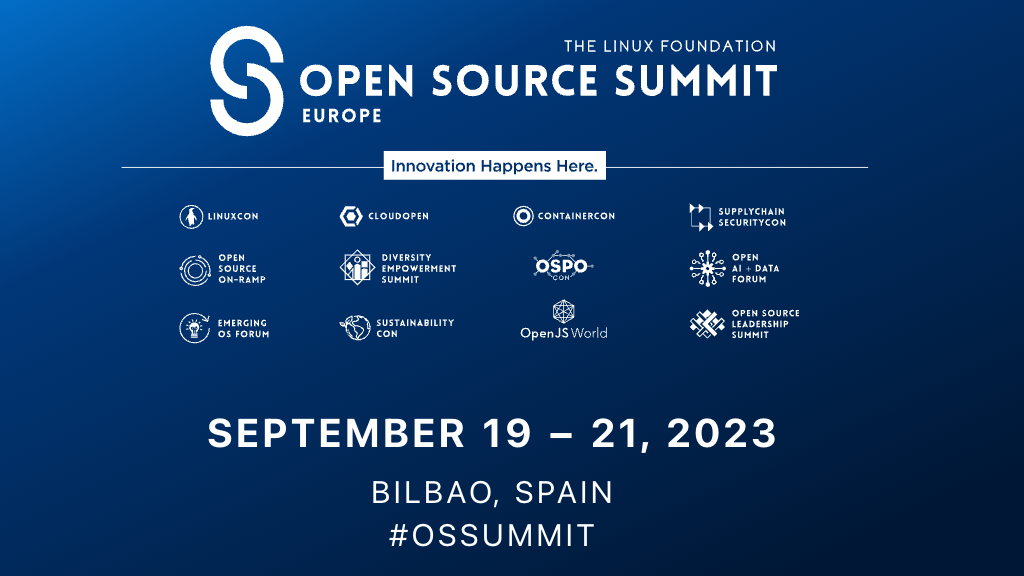 Calling all open source developers, technologists, and community leaders!
Dive into the heart of open source collaboration and innovation at the Open Source Summit - the ultimate event that fuels the growth of open source technology and nurtures a sustainable ecosystem.
📅Date: 19 -21, 2023
📍Location: Euskalduna Conference Centre, Abandoibarra Etorb., 4, 48011 Bilbao, Bizkaia, Spain
🌍 Linux Foundation Europe Takes Center Stage: We're thrilled to announce that Linux Foundation Europe is at the heart of the action, with LF Europe GM Gabriele Columbro as the event's emcee! With a dynamic role in this summit, we're driving discussions and insights that shape the open source landscape.
🎙️Keynote:
The keynote by Gabriele Columbro, General Manager of Linux Foundation Europe, on the state of open source in Europe. Gabriele will discuss the latest trends in open source, the challenges and opportunities facing the European open source community, and the work of the Linux Foundation Europe to support the growth of open source in Europe.
🗣️ Engaging Panel Discussions: Join us for an enlightening panel discussion to explore the state of open source in Europe, based on the latest findings from LF Research's Europe Spotlight 2023 Report. Panelists Hilary Carter (Linux Foundation), Colin Eberhardt (Scott Logic), and Sachiko Muto (OpenForum Europe & RI.SE) will delve into topics ranging from industry adoption to technological priorities and leadership impacts, all moderated by Mirko Boehm from Linux Foundation Europe. Join us on Wednesday, 20 September at 12:20 CET.
📊 Reports Unveiling: LF Research will unveil two groundbreaking reports, including the much-anticipated Europe Spotlight 2023 Report. This report will provide valuable insights into the present landscape of open source in Europe, giving you a deeper understanding of the current scenario. Hear from Adrienn Lawson, LF Research data analyst, who presents Asymmetries in Open Source, drawing on the latest data to draw comparisons between Europe and the rest of the world on Thursday, 21 September, at 15:00 CET.
🤝Visit Our Booth: Swing by our booth at Open Source Summit to connect with the Linux Foundation Europe team. Grab some awesome swag and learn about our exciting initiatives.
🤝 Engage with LF Europe Projects: Discover the LF Europe projects driving innovation and collaboration. Our teams will be available to discuss project hosting and how you can become vital to these endeavours.
My Open Source Insights
LF Europe is proud to present a new series, "My Open Source Insights," where LF Europe Advisory Board Members (LFEAB) will share their invaluable expertise. The blog will delve into a variety of open source topics, including:
Best practices in open source development and collaboration.
Real-world success stories and lessons learned.
Emerging trends and innovations in the open source realm.
Strategies to nurture a vibrant open source community in Europe.
In-depth insights into the challenges and opportunities tied to open source adoption.
Our vision is to establish a space where LFEAB experts can impart valuable knowledge, share tried-and-true practices, and discuss their experiences in a neutral setting. Catering to our diverse community's interests and needs, this initiative offers LFEAB Members a unique opportunity to significantly influence the open source landscape in Europe by offering thought leadership and actionable advice to enthusiasts across the continent. Join us in this exciting journey and make a difference in the open source community!
Our first in our blog series is about the increasing threat of software supply chain attacks, especially within open source project dependencies, which is a growing concern.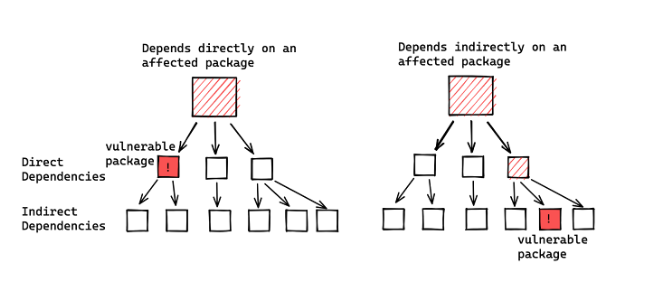 Recent trends show a shift in attacks targeting supply chains over traditional code vulnerabilities. Given the vulnerabilities in projects with vast dependencies, this informative article, written by Paolo Mainardi, an LF Europe advisory board member, highlights the critical need for automated security monitoring within dependency trees.
Updates from the LF Europe Projects
Sylva:
Sylva is growing fast! We released our first public version in April 2023, and our community has grown ever since. In July 2023, we released a new version (v0.2) that focused on the deployment on Bare Metal and the Network Function Performance, which are fundamental to enabling the cloud continuum we want.
Our next release is coming soon, in October 2023, and it will focus on the RAN requirements and the validation of SDWAN and VNFs (via Kubevirt). We're excited to see what the future holds for Sylva, and we're grateful for the support of our community.
Also, we are going to participate in the following events:
18th of September 2023, Bilbao: Linux Foundation Europe Member Summit
19th - 21st of September 2023, Bilbao: Linux Foundation Europe Open Source Summit
24th - 26th of October 2023, Paris: Network X Event
OpenWallet Foundation (OWF):
On August 23, we celebrated our six-month anniversary by announcing Google as our newest member and two code projects from MOSIP.
We couldn't be more excited about the future of secure interoperable wallets and invite everyone interested in this space to join us in building a truly "Open" Wallet Foundation.
RISE:
The RISE Project launched in late May as a collaborative project led by leading stakeholders to accelerate the open source software ecosystem for the RISC-V architecture. Since then, we have been very busy planning technical activities within the TSC and settling the organisation on the board, with an upcoming vote for a finance chair. In addition, RISE launched an Outreach committee whose goal is to communicate through several avenues and do the back-end work around events, PR, website content, etc. TSC working groups are continuing to form and provide plans for future activities.
RISE will be at the LF EU Member Summit; please stop by to chat.
Links for further information:
Servo
Servo project has kept making good progress in the last months. Some highlights in different areas:
Publication of the CSS pass rate dashboard (read more info on the blog).
The project roadmap has been updated, including plans for the first half of 2024.
First experimental mini browser to make it easier to test Servo (enabled via --minibrowser argument in the command line).
Improvements on the layout engine related to floats support.
Switch from OpenSSL to rustls, which simplifies Android and Windows builds.
LF Europe in the Media
Gabriele Columbro talks with John Furrier & Rob Strechay at Open Source Summit NA 2023 in Vancouver, Canada. Watch now
Top picks for reading/watching:
✨Look out for multiple LF Energy projects and members showcasing their innovations and insights at Open Source Summit in Bilbao, Spain.
✨Join Michael Dolan, SVP and GM of Projects at the Linux Foundation, as he delves into the world of open source and its multifaceted support systems. Tune in to the latest episode of State of Energy, recorded during the 2023 LF Energy Summit in Paris.
✨Boris Dolley from RTE shares his vision on how open source technology holds the key to shaping the future of energy. Catch his engaging discussion with Swapnil Bhartiya.
✨Curious about the LF Energy Shapeshifter project and the Netherlands' energy landscape? Hear from Robert Steegh and Daniel Wich of Enexis as they provide insights into the project's progress and how to foster a cohesive ecosystem of LF Energy initiatives. TFIR's exclusive interview has it all covered.
✨Couldn't make it to the RISC-V Summit Europe? No worries! Catch up on all the action via our YouTube playlist. Explore keynotes, tech talks, and panels from this exciting three-day event.
Calls To Action 📯📯
FINOS:
FINOS, the foundation that has built a thriving community in one of the most conservative industries in the world, financial services, invites volunteers to join as beta testers for their FDC3 and Open Source Readiness (OSR) for regulated industries certification programs. Your valuable insights will be crucial in refining these standards to perfection.
How can you get involved? 🚀
Exciting news doesn't end there! 🌟 FINOS is also looking for skilled individuals to become new FDC3 identity and language integration maintainers. If you're an expert in this domain and want to contribute, don't miss this chance.
Ready to make your mark? Reach out at fdc3@finos.org and become a part of shaping the future of financial technology standards, or reach out to the FINOS team to learn more.
Upcoming Events
New Publications from the LF Research Team
New research on open source super maintainers

Open Source Maintainers: Exploring the people, practices, and constraints facing the world's most critical open source software projects explores the pivotal role of individuals maintaining our tech infrastructure. Drawing from in-depth interviews with influential maintainers, the study reveals key insights into their experiences, strategies, and challenges. It highlights 41 best practices, including promoting inclusive language, transparency, systematic documentation, consistent funding, and diversity through mentorship.
Training & Certification Discounts 🧑‍🎓📚
LF Training and Certification has introduced a new subscription service, THRIVE-ONE, with unlimited access to over 50 e-learning courses! Whether you're a student, early in your career, making a career change, or advancing your skills with new, emerging technologies – we have everything you need.
Interested in reading our Training newsletter? Click here to subscribe.
Say "Hi!" to the LF Europe Team 👋
If you'd like to stay updated with what we're up to at LF Europe, subscribe to our monthly newsletter and follow us on Twitter and LinkedIn.
We are excited to invite you to join the newly launched Discord server of the Linux Foundation Europe for open source initiatives. Our goal is to create a platform where open source enthusiasts and experts can come together to discuss, collaborate, and work towards advancing the open source movement. Please check this link to join: https://discord.gg/MeVmHxaa
If you have ideas for new projects, please feel free to reach out to us at info@linuxfoundation.eu. We would be glad to explore how we can support your efforts.
Finally, please also consider supporting LF Europe by becoming a participant here (it's free for existing Linux Foundation members, not for profit and public sector entities).
On behalf of the LF Europe team, we look forward to hearing from you!