18 MIN READ
Linux Foundation Europe Newsletter - October 2023
Linux Foundation Europe | 26 October 2023
Welcome to the October 2023 LF Europe Newsletter!
In this month's newsletter, we delve into how open source projects are leading the way in promoting sustainability in the IT sector. Explore the newly released Global Spotlight Report 2023, a survey-based insight into open source trends, sustainability challenges, and growth opportunities on a global scale. Learn about the challenges and solutions in securing the software supply chain, and join the #FixTheCRA campaign to make a difference in open source policy. The Yocto Project's future gets a significant boost thanks to the Sovereign Tech Fund, securing its role in industries like automotive and medical technology. Plus, there's much more in store, so dive into the newsletter for a comprehensive update.
Table of Contents
News & announcements
Open source as an accelerator for sustainability in IT
Discover how open source projects are leading the charge for sustainability in Max Körbächer's blog post. He explores five foundations driving innovation, reducing energy consumption, and setting standards for a greener digital future. It's a must-read for those interested in the intersection of technology and environmental responsibility.
World of open source Europe spotlight 2023: why it matters and what it reveals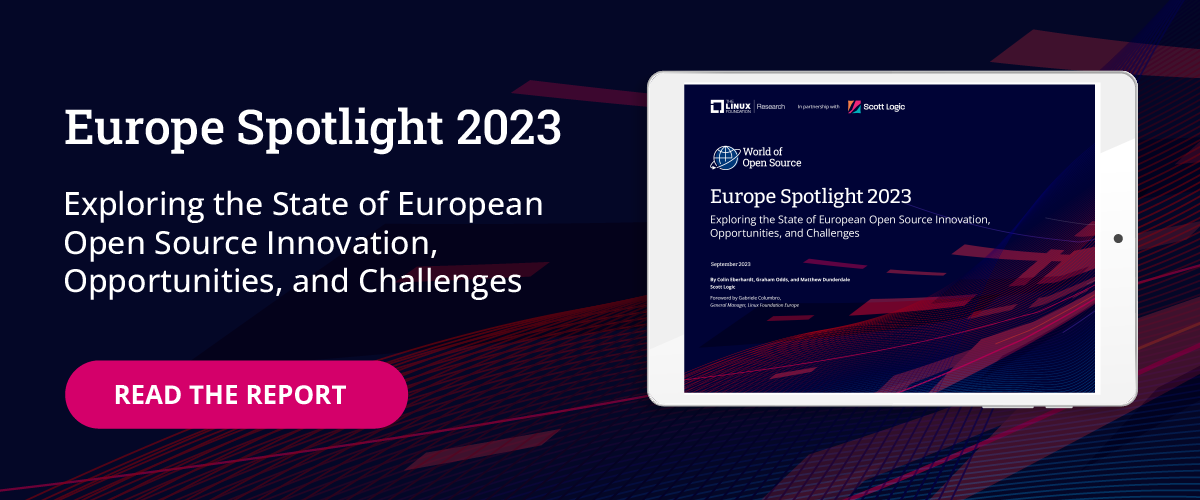 Discover the profound impact of open source technology in Europe with the "World of Open Source: Europe Spotlight 2023" report. Gain insights into the growing relevance of open source, its cross-sectoral influence, and the benefits and limitations it brings. Learn how to bridge the gap between utilization and contribution and actively engage in the open source community. This report is your key to understanding the future of open source in Europe and an invitation to be part of its transformative journey. Read the full report to join us in shaping the open source landscape in Europe!
Challenges Facing the Security of the Software Supply Chain
In today's fast-paced tech world, the security of the software supply chain is more crucial than ever. Paolo Mainardi's blog dives into the challenges and solutions, emphasizing the importance of secure software supply chains in protecting data and minimizing risk. Read how governments and communities are responding and get insights into the evolving landscape, including the impact of Generative AI and machine learning. Stay informed and join the community in shaping a more secure future.
#FixTheCRA
Amidst the conference sessions, hallway tracks, San Memés stadium, and Guggenheim museum tours, OSSEU participants were given a sobering reminder of current threats to open source. The CRA is approaching the plenary vote in the EU parliament, and time is running out. As we asked our community in Bilbao, we reiterate to everyone in this month's newsletter: Please join our campaign to help #FixTheCRA by contacting industry leaders and policymakers to raise your concerns. The time to act is NOW!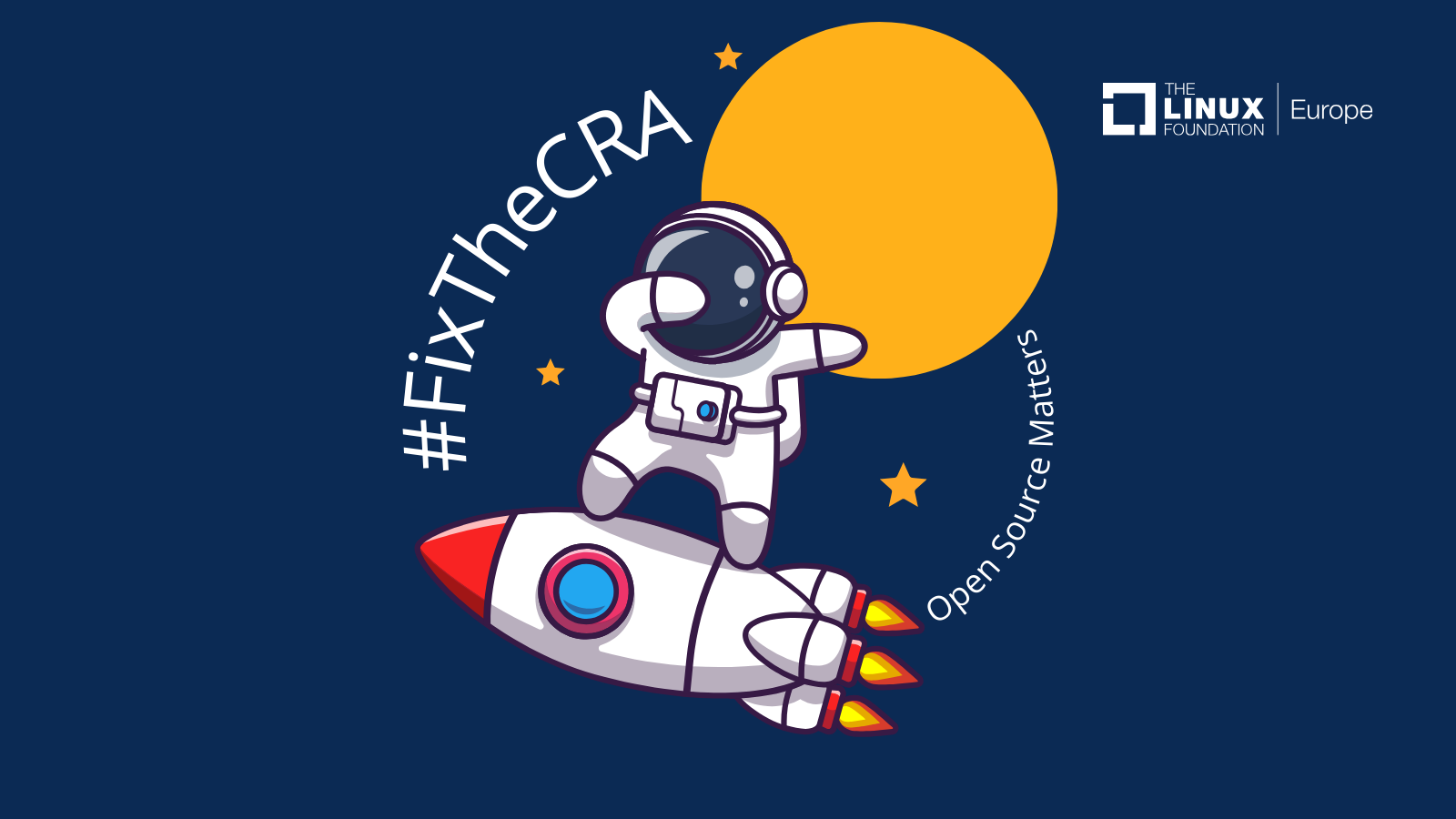 Catch up on the latest CRA-focused content, including from keynotes and panels at OSS EU and recently published blogs:
Sovereign Tech Fund boosts Yocto Project
The Yocto Project is set for a significant transformation, thanks to new funding from the Sovereign Tech Fund (STF). Yocto provides developers with powerful tools to create custom operating systems. As it becomes the backbone for industries such as automotive, medical technology, and telecommunications, STF's support will boost core workflows, security, and usability. This investment secures the Yocto Project's future, welcoming new developers to contribute and innovate. The STF, driven by a mission to enhance open digital infrastructure, plays a pivotal role in sustaining and advancing open source technology. Learn more.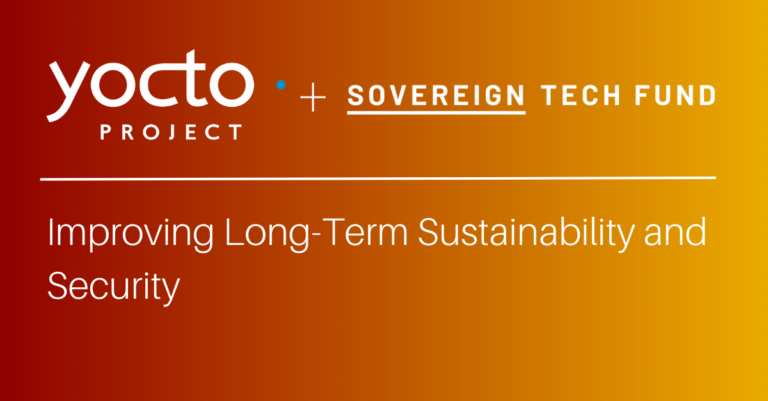 Image source: Yocto Project
Updates from the LF Europe Projects
Sylva:
Sylva Project is delighted to announce that we were recognized as the top 2 cloud open-source project (Top 5 open-source cloud projects). This recognition is a testament to the hard work and dedication of the Sylva Project community, and it validates the project's importance in the development of open-source telco cloud solutions.
Also, Sylva Project has a new video of our participation in Anuket x Sylva Fireside Chat with Gergely Csatari – Senior Specialist, Open Source at Nokia and current Co-Chair of the Technical Steering Committee at the Anuket Project, and Luis Velarde Tazon – Head of Cloud & Infrastructure, Global IT, CTIO at Telefonica here.
Upcoming events and appearances for Sylva Project include:
KubeCon + CloudNativeCon, 19 -22 March 2024, Paris, France
Follow the new LinkedIn space of Sylva Project to stay updated on our latest developments and engage with the Sylva Project community.
OpenWallet Foundation:
OpenWallet Foundation is pleased to report significant progress seven months after its launch. With a current membership count of 54, including recent additions such as Google and Microsoft, OpenWallet Foundation continues to gain momentum.
The influx of code projects showcases a promising outlook, fueling our ambition to establish OpenWallet as the primary destination for open source components tailored for interoperable wallets.
Furthermore, OpenWallet Foundation is proud to announce the formation of its first two liaison agreements with EMVCo and FIDO Alliance. These strategic collaborations open new avenues for developing developer communities, specifically focusing on code built on their established standards.
A notable achievement lies in the ongoing efforts to secure the participation of countries for our Governmental Advisory Council. We anticipate a formal launch later this year, underscoring our commitment to fostering international collaboration and cooperation. OpenWallet Foundation looks forward to a future of continued growth and progress in the realm of open source wallet technology.
RISE:
The RISE Project is making significant progress with nearly a dozen workstreams being overseen by the TSC. Additionally, the project will be announcing several new members in the coming weeks. The most exciting development this month is their preparations for the RISC-V Summit North America, which is just around the corner, taking place from November 6-9 in Santa Clara, California. The RISE Project will have a sponsored lounge at the event, so if you attend, please don't hesitate to visit their lounge area to engage in discussions about RISC-V software, the RISE Project, and their valuable contributions to both the upstream and the RISC community.
Servo:
The Servo project has been present in several events in September, and videos are being published: Servo Web Rendering Engine Reboot by Manuel Rego at Open Source Summit Europe 2023 and You Can Work on the Web Patform! by Martin Robinson at GOSIM Workshop 2023. In addition, Rakhi Sharma spoke about Servo at EclipseCon 2023.
On the technical side, Servo has started working on the new embedding API that will make it easier for other applications to use Servo to render web content. Aside from that, Servo's JavaScript engine (SpiderMonkey) has been upgraded to the last stable release, and some new feature support, like drop-shadow filter, has landed.
Top picks for reading/watching
Image: Sparkfabrik blog about Cyber Resilience Act
Call to action
In the 2023 CNCF Annual Survey, we've corrected missing or misclassified projects. Your feedback matters, so if you took the survey, we would be grateful if you would consider retaking the survey! You'll get a bonus e-learning course or certification exam discount code.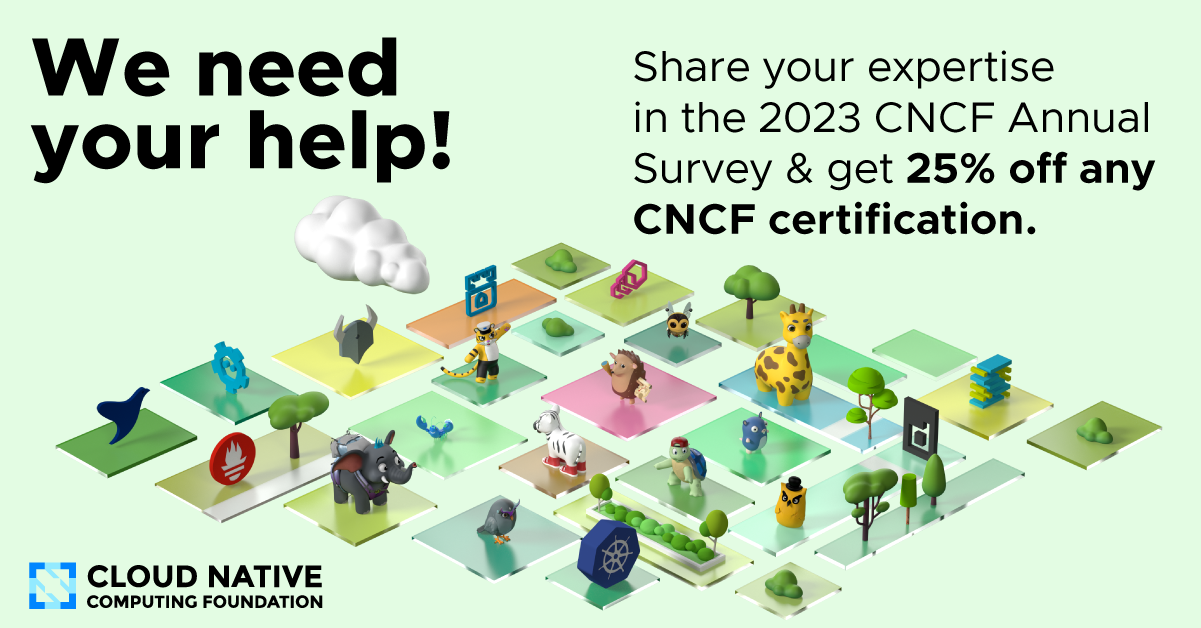 Some community members found that the list of incubating and graduated projects in the previous version of the Annual Survey were missing or incorrectly categorized which may have impacted your responses. We apologize for this oversight and have updated these lists in the survey so that they both reflect the projects identified on the CNCF interactive landscape as of Sept. 29, 2023. For those of you who have already taken the survey and choose to take it again, we will only count your most recent responses. During our survey analysis, we will combine the responses from both surveys and map the old and new lists to update for the correct designations.
Thank you. We appreciate you taking the time to provide valuable feedback!
New and Recent Publications from the LF Research Team
Hot off the press! Global Spotlight 2023
Earlier this year, Linux Foundation Research launched a worldwide survey on open source trends. The findings of this survey were segmented and analyzed to produce our Europe Spotlight 2023 report. Following this report, we looked at the entire survey results, and produced our Global Spotlight analysis for this year.
This report covers a wide range of opportunities and concerns related to open source around the world, with insights collected from the global survey launched earlier this year. This report incorporates a regional comparison of open source adoption, contribution, value propositions, and sustainability. Findings indicate that across regions, open source's use is widespread and value is well understood, but there is still opportunity to increase contributions and the presence of OSPOs. Comparing across regions, Europe ranked highest in use and contribution as well as government adoption, while Asia-Pacific ranked lowest in these categories.
LF Research launched three new research reports at Open Source Summit Europe in Bilbao, Spain.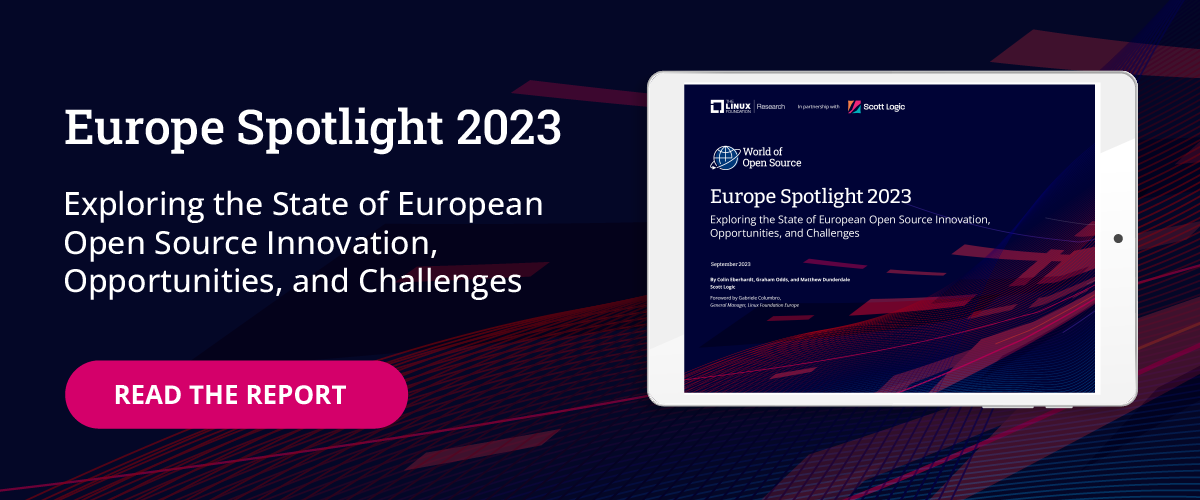 Europe Spotlight 2023: Exploring the State of European Open Source Innovation, Opportunities, and Challenges follows in the footsteps of its 2022 report, covering a wide range of topics and concerns relating to open source within Europe. Data was collected from the worldwide survey launched earlier this year and interviews with stakeholders working in the European open source community. This report incorporates a year-over-year comparison with 2022 findings to better understand the directional shifts in this ecosystem. Findings indicate that while the value of open source has increased over the last year, there is progress to be made in contributions, public sector perceptions, and SBOMs. Read more about these findings and the challenges and opportunities for the region in the full report by Colin Eberhardt, Graham Odds, and Matthew Dunderdale of Scott Logic.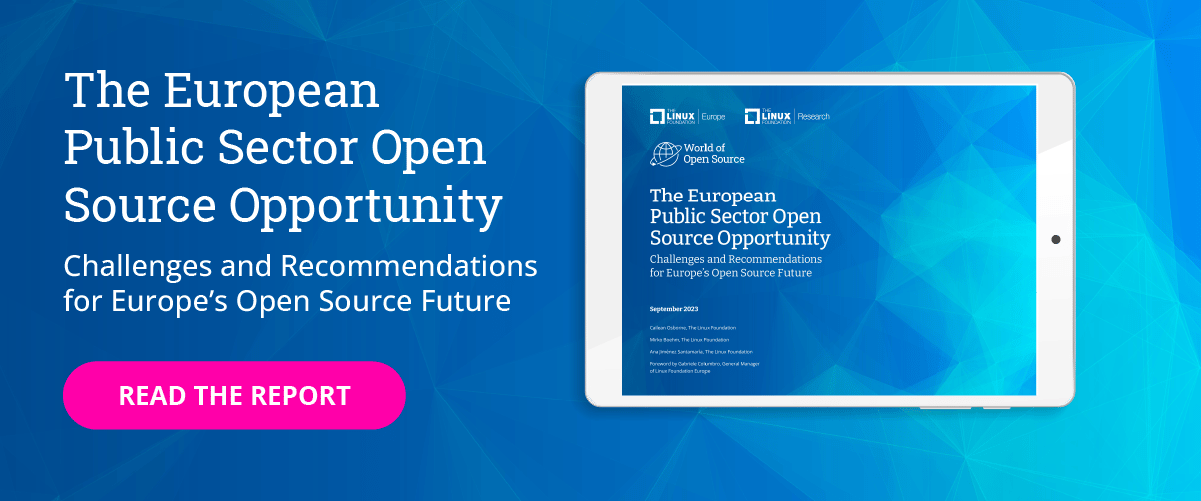 After taking an industry-wide view in our Europe Spotlight report, The European Public Sector Open Source Opportunity: Challenges and Recommendations for Europe's Open Source Future zooms in on Europe's public sector. This qualitative report examines the present-day trends, challenges, and opportunities for OSS adoption in this sector, emphasizing the need for a cultural shift for open source to reach its full potential in Europe. Synthesizing case studies and interviews with subject matter experts, the report lays out resources to encourage greater public sector adoption, engagement, and participation. Read more about the needs and recommendations for the sector in the full report by Cailean Osborne, Mirko Boehm, and Ana Jimenez Santamaria, the Linux Foundation.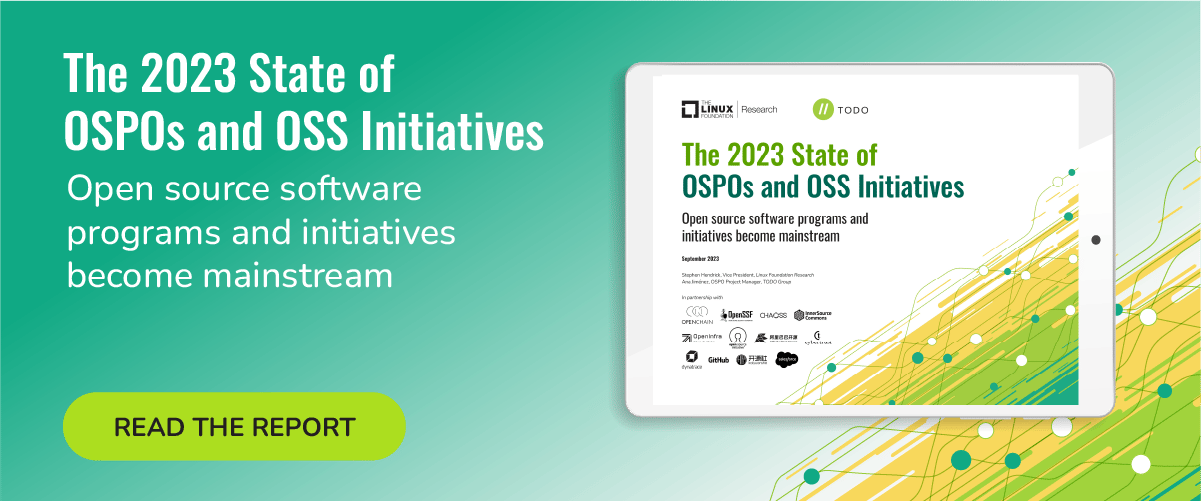 The TODO Group partnered with Linux Foundation Research to run its sixth annual State of the OSPO survey, with findings written up in The 2023 State of OSPOs and OSS Initiatives. The survey found that as OSS use and contributions are becoming more mainstream, the role of OSPOs and OSS initiatives are better understood. This translates to greater support for innovation, compliance, and security, growth in OSPO adoption, and increased project sustainability. However, there are important financial and cultural concerns that may hinder growth. Read more about these findings in the full report by Stephen Hendrick, Linux Foundation Research, and Ana Jimenez Santamaria, TODO Group.
Training and certification deals
Elevate your career and gain a competitive edge with our top-notch e-learning courses, certifications, and bundles. From enhancing your skills to advancing your professional journey, there's no better time to invest in your future. And the best part? You can enjoy a substantial 30% discount on any of these opportunities by using our exclusive code, valid until 11/31/23. Don't let this chance slip away – seize the opportunity to excel and secure your success today!
Join our mailing list to receive your code now.
Note: This promotion is available to anyone who purchases the above-mentioned products with applicable coupons between 26 Oct, 2023, and 30 Nov, 2023, 23:59 UTC. It is not valid for any other combination of e-learning courses or certifications. Promotional price limited to individual purchases only. Offer not valid with any other discount combinations. Offer does not include THRIVE-ONE subscriptions, instructor-led training, or any FinOps courses and certifications.
Upcoming Events
Meet Gabriele Columbro and Mirko Boehm at the upcoming events in Europe.
SFSCON - South Tyrol Free Software Conference, Nov 10th & 11th at NOI Techpark (Bolzano, Italy)

Don't miss Mirko Boehm's talk on European regulation and open source communities at SFSCON in Italy on November 10, 2023, at 16:40 PM. It will be live streamed online on www.sfscon.it. Register now
---
NGI Forum, Nov 15-16, 2023, Brussels, Belgium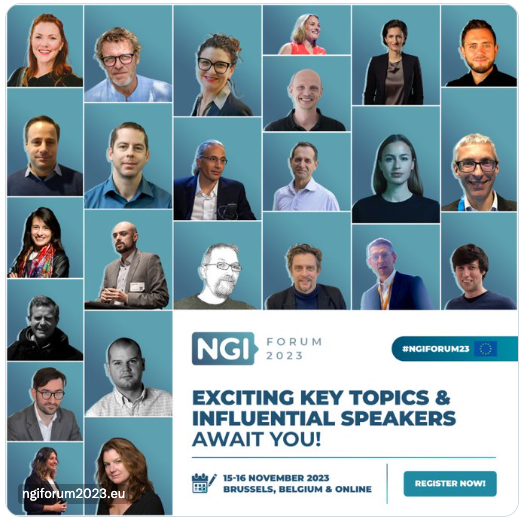 Join Gabriel Columbro at NGI Forum 2023 Brussels this November for a discussion on "Digital Commons and Europe's Digital Future." Explore the significance of open source and communal resources in shaping Europe's digital landscape. Register now
---
Open Source Driving the European Digital Decade, Nov 16, 2023, Spain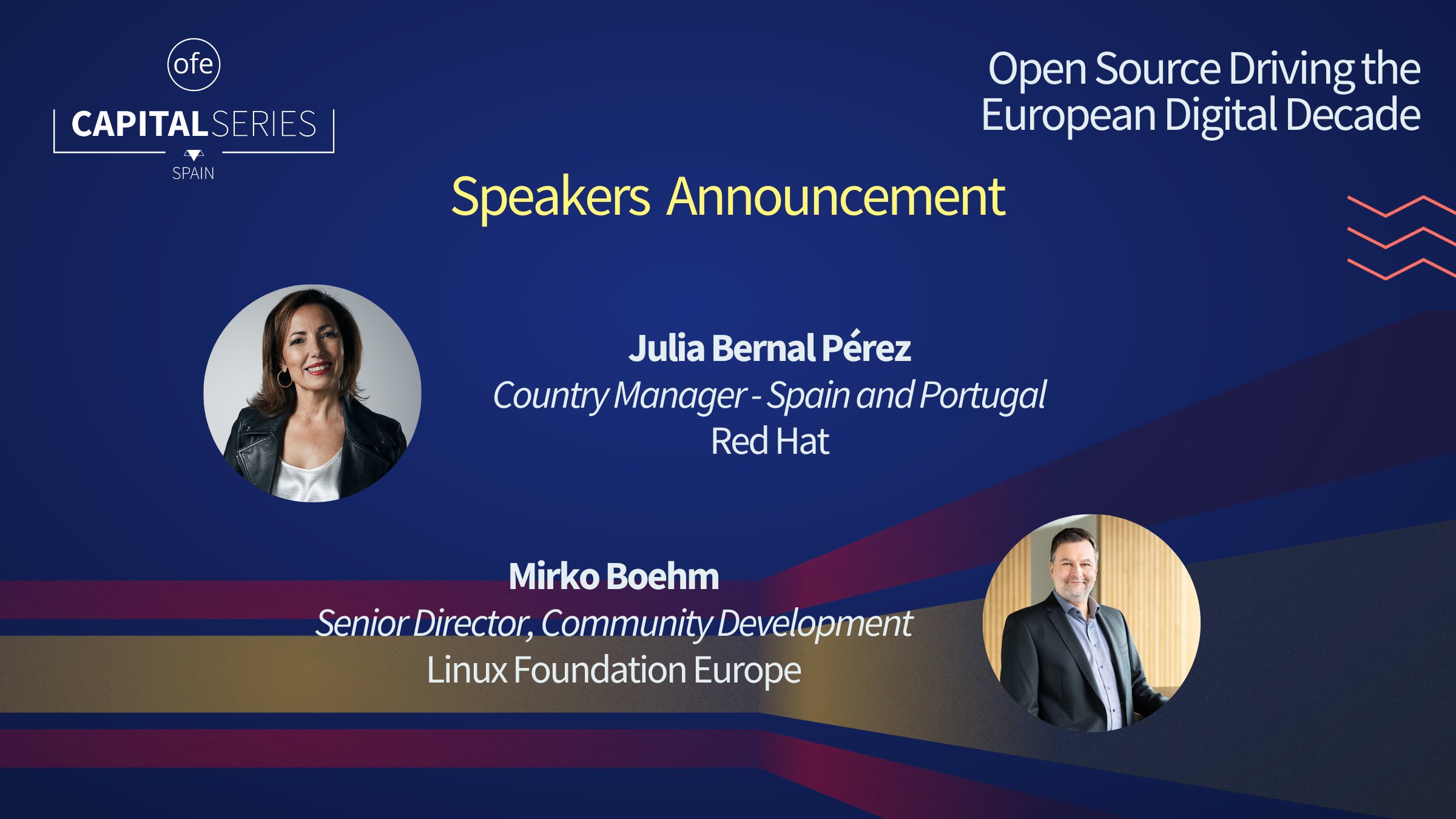 Don't miss Mirko Boehm, Senior Director Community Development at the Linux Foundation Europe co-hosted event "Open source driving the European digital decade" in Madrid. He'll be part of the "Cyber Resilience Act and OSS" panel, diving into the impact on open-source development and security. Join the conversation on Europe's digital future! Register now
---
LFN Developer & Testing Forum, Budapest, Hungary: Nov 13-16, 2023 🇭🇺.
The LFN Developer & Testing Forum will gather the LFN project technical committees to progress our releases; discuss project architecture, direction, and integration points; and further innovate through the open source networking stack. Register now
To register (for in-person attendance or virtual), please view our full calendar of events here, and be sure to subscribe to our events newsletter. Check out our Flickr stream for photos of past events!
Say "Hi!" to the LF Europe Team 👋
If you'd like to stay updated with what we're up to at LF Europe, subscribe to our monthly newsletter and follow us on Twitter and LinkedIn.
We are excited to invite you to join the newly launched Discord server of the Linux Foundation Europe for open source initiatives. We aim to create a platform where open source enthusiasts and experts can come together to discuss, collaborate, and work towards advancing the open source movement. Please check this link to join: https://discord.com/invite/g5FzSx2hRY
If you have ideas for new projects, please feel free to contact us at info@linuxfoundation.eu. We would be glad to explore how we can support your efforts.
Finally, please also consider supporting LF Europe by participating here (it's free for existing Linux Foundation members, not for profit and public sector entities).
On behalf of the LF Europe team, we look forward to hearing from you!
Similar Articles
Browse Categories