14 MIN READ
Linux Foundation Europe Newsletter - September 2023
Linux Foundation Europe | 28 September 2023
Welcome to the September 2023 LF Europe Newsletter!
The first Linux Foundation Europe Summit in Bilbao, Spain, was a resounding success, featuring insightful panel discussions on the state of open source in Europe and the impact of the CRA on the open source ecosystem. We're excited to announce Algorand's membership in the OpenWallet Foundation, with Microsoft joining as the newest member and significant code contributions from Google, Ping Identity, esatus, and Lissi by neosfer. Plus, there's much more in store, so dive into the newsletter for a comprehensive update.
Table of Contents
News & announcements
Linux Foundation Europe Member Summit: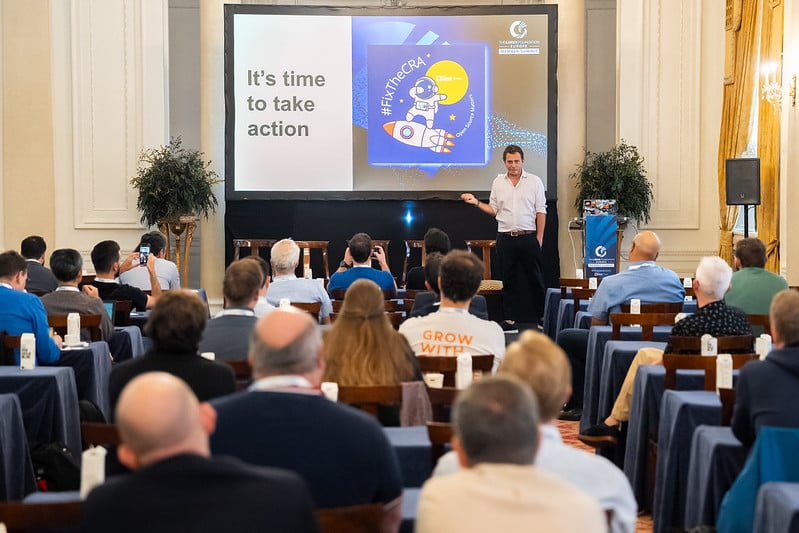 Image: LF Europe GM Gabriele Columbro encourages participants to #FixTheCRA during LF Europe Member Summit
The first annual Linux Foundation Europe Member Summit brought together a dynamic mix of industry leaders, innovators, and open source enthusiasts for a day of insightful discussions and networking. Hosted in the picturesque city of Bilbao, Spain, this event showcased the power of open collaboration in driving digital transformation across Europe.
Keynotes from Gabriele Columbro, general manager of Linux Foundation Europe, and Luka Mustafa, founder of IRNAS Institute, set the stage for discussions on topics ranging from open source's role in sustainable industry transformation to protecting wildlife using open technology.
Attendees had the opportunity to gain insights into the latest Linux Foundation projects, learn about project formation processes, and explore the strategic importance of open source in AI from a policy perspective. The event concluded with a look into the promising future of LF Europe.
Thanks to our many participating organisations, Linux Foundation Europe continues to grow a vital community for fostering partnerships, advancing open source strategies, and influencing the European technology landscape.
Stay tuned for more updates and opportunities to engage with this thriving community.
Open Source Summit, Bilbao, Spain: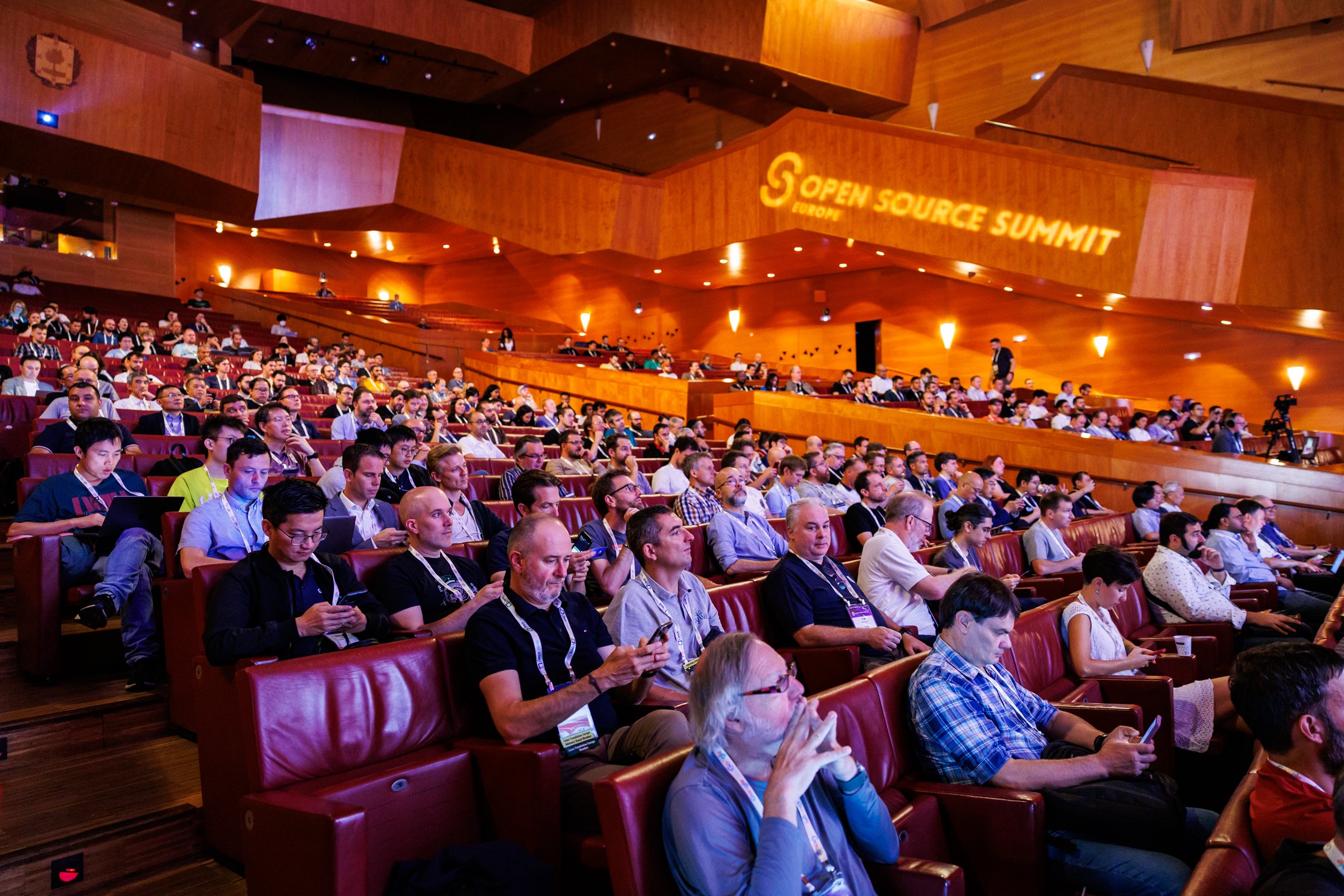 Image: Attendees at Open Source Summit Europe 2023
Gabriele Columbro, Executive Director of FINOS and general manager of Linux Foundation Europe, set the stage at Open Source Summit Bilbao, Europe. He discussed Linux Foundation Europe's one-year journey, unveiled the "World of Open Source Europe Spotlight 2023" report, delved into hot topics like the Cyber Resilience Act, presented findings from Europe's Public Sector Opportunity report, and highlighted OpenWallet Foundation's role in uniting the private and public sectors.
Watch the video now for a glimpse into the future of open source innovation.
Panel Discussion: What's the State of Open Source in Europe? Discover the Latest Insights from LF Research's Europe Spotlight 2023 Report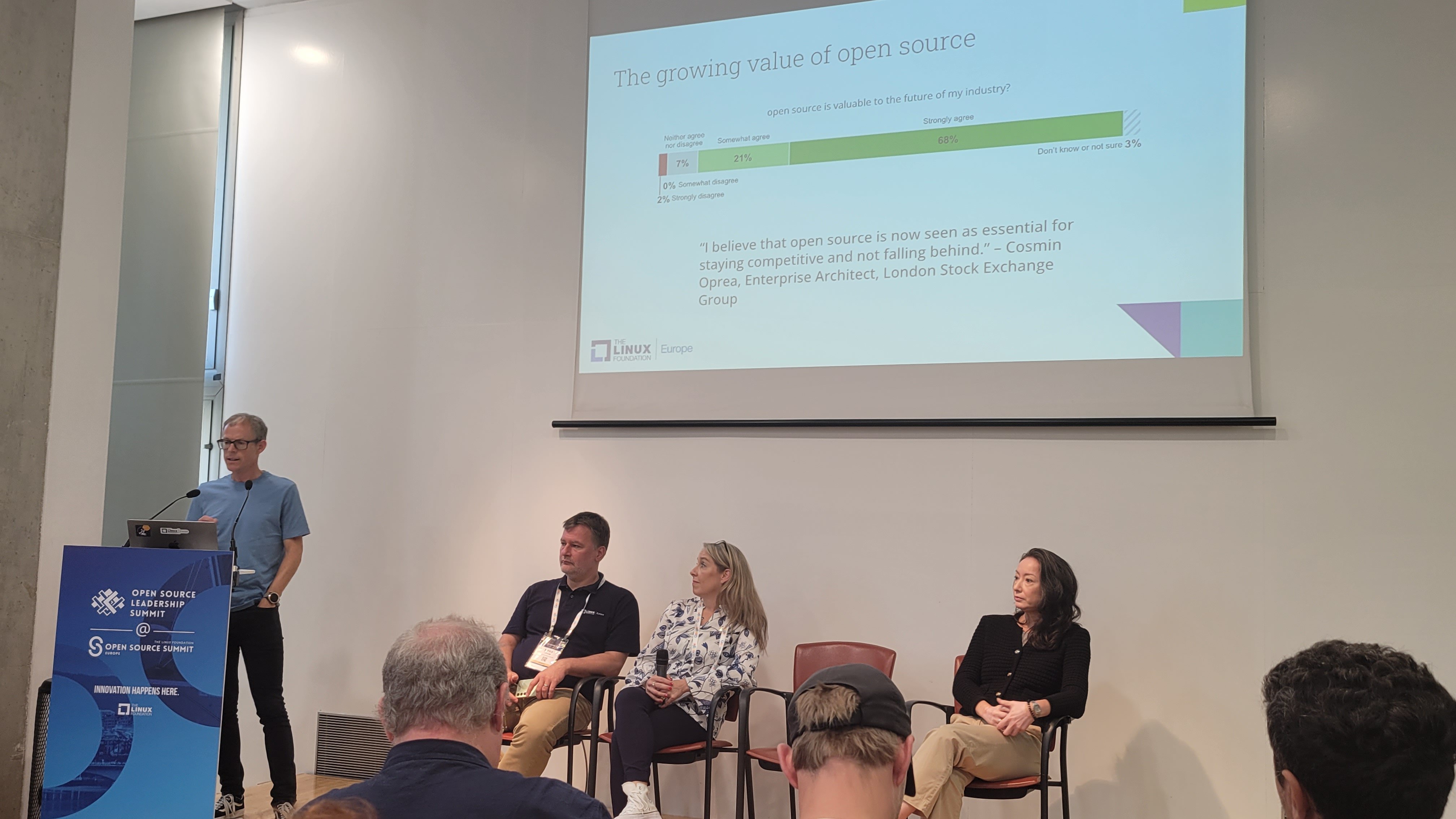 Missed our recent panel discussion on the State of Open Source in Europe at the Open Source Summit, Bilbao? Don't worry; you can still catch the insightful conversation by tuning into the recorded stream!
Our expert panel, featuring industry luminaries Colin Eberhardt from Scott Logic, Sachiko Muto from OpenForum Europe & RI.SE, Mirko Boehm of Linux Foundation Europe, and Hilary Carter from the Linux Foundation, delved deep into the current state of open source in Europe. They shared fresh qualitative and quantitative insights from LF Research's Europe Spotlight 2023 report
During the discussion, the panel explored the unique dynamics at play within European open source communities, discussed emerging priority technologies, and examined the impact of leadership in the ever-evolving world of open source software.
Missed this engaging discussion? No worries! Watch the recorded stream and catch all the valuable insights, trends, and expert analysis. Stay informed about the state of open source in Europe by tuning in today!
Panel Discussion: The Impact of the CRA on the Open Source Ecosystem
As it stands, open source stakeholders agree that the Cyber Resilience Act (CRA) will struggle to achieve its policy goals as it undermines the open source development process, including the pioneering cyber security management of the open source community. During the Open Source Summit Europe, Linux Foundation Europe launched the #FixTheCRA campaign and covered the CRA in keynotes and a panel discussion.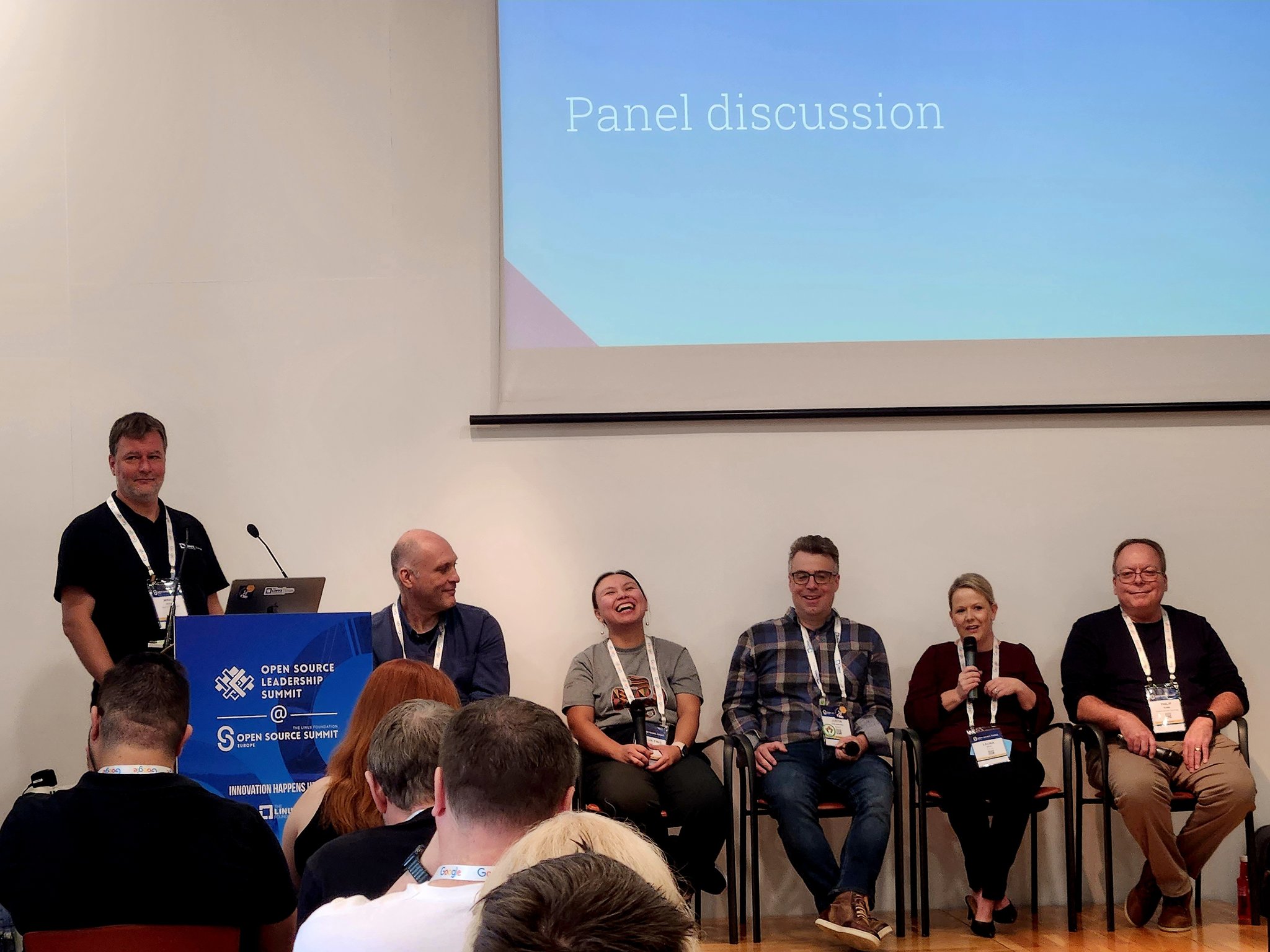 The Open Source Summit in Bilbao played host to an action-inspiring panel discussion on the "Impact of the CRA on the Open Source Ecosystem." Renowned experts, including Cheukting Ho from the Python Software Foundation, Mirko Boehm and Greg Kroah Hartman from the Linux Foundation, Laura Seay from Red Hat, Justin Colannino from GitHub, and Philip Robb from Ericsson, came together to shed light on the potential implications of this landmark legislation.
Attendees gained invaluable insights into how the CRA may shape the open source landscape, ensuring it remains resilient in the face of evolving cybersecurity challenges.
As the CRA is approaching the plenary vote in the EU parliament, time is running out. Please help us #FixTheCRA by contacting industry leaders and policymakers to raise your concerns.
Here are helpful resources to get you started or to elevate your response further.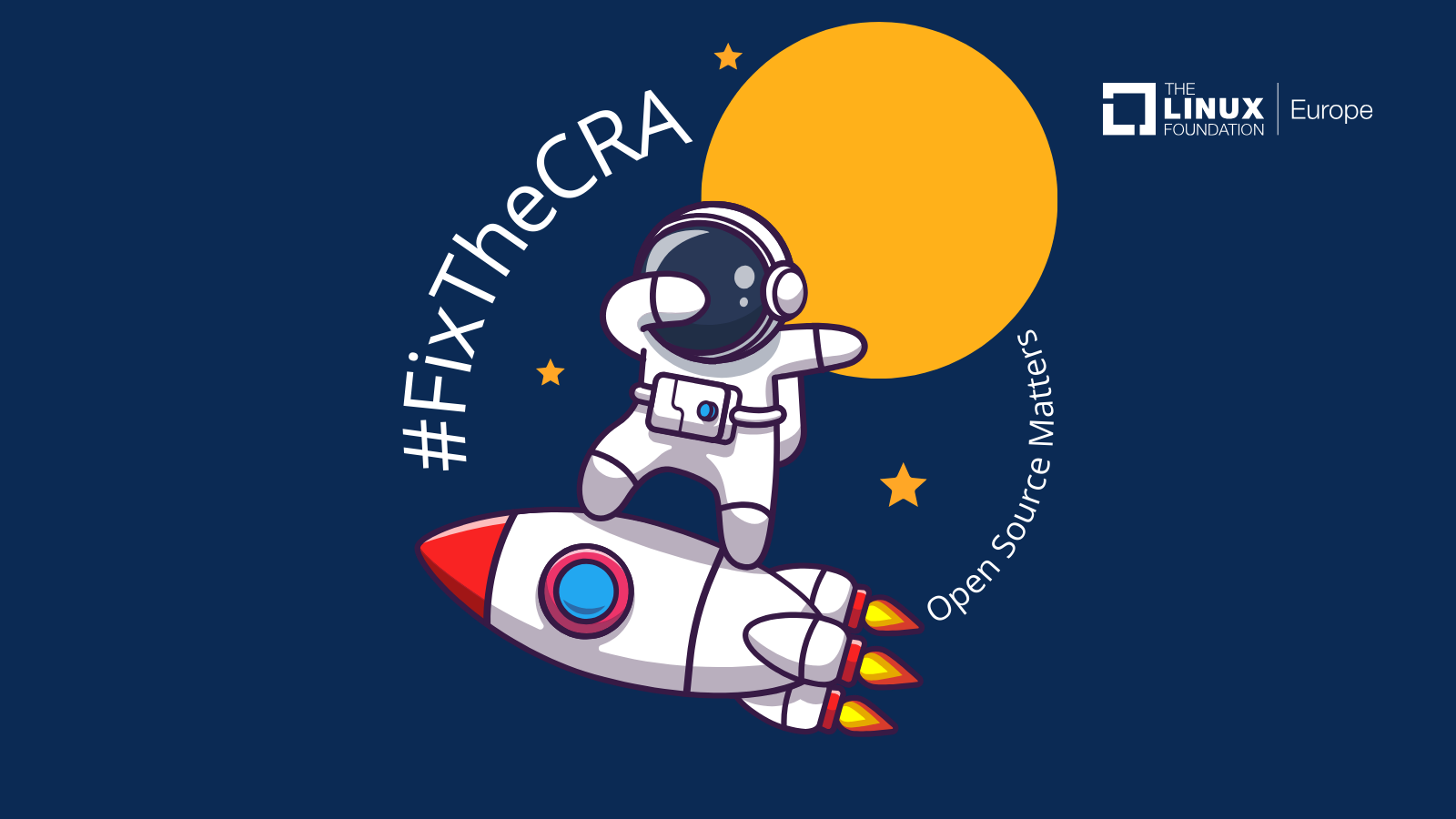 Catch up on the latest CRA-focused content, including from keynotes and panels at OSS EU and recently published blogs:
Algorand announces membership in OpenWallet Foundation
The Algorand Foundation has announced its membership in the OpenWallet Foundation (OWF), a global project dedicated to advancing digital wallets and payments. Joining industry giants like Google and Visa, Algorand aims to drive interoperability and innovation in digital wallets, further strengthening its position as a leader in the blockchain space. This collaboration follows Algorand's recent investments in prominent wallets within its ecosystem, underscoring its commitment to ecosystem growth and innovation. Read more
The OpenWallet Foundation (OWF) is pleased to welcome Microsoft as its newest member and announce significant code contributions from Google, Ping Identity, esatus, and Lissi by neosfer.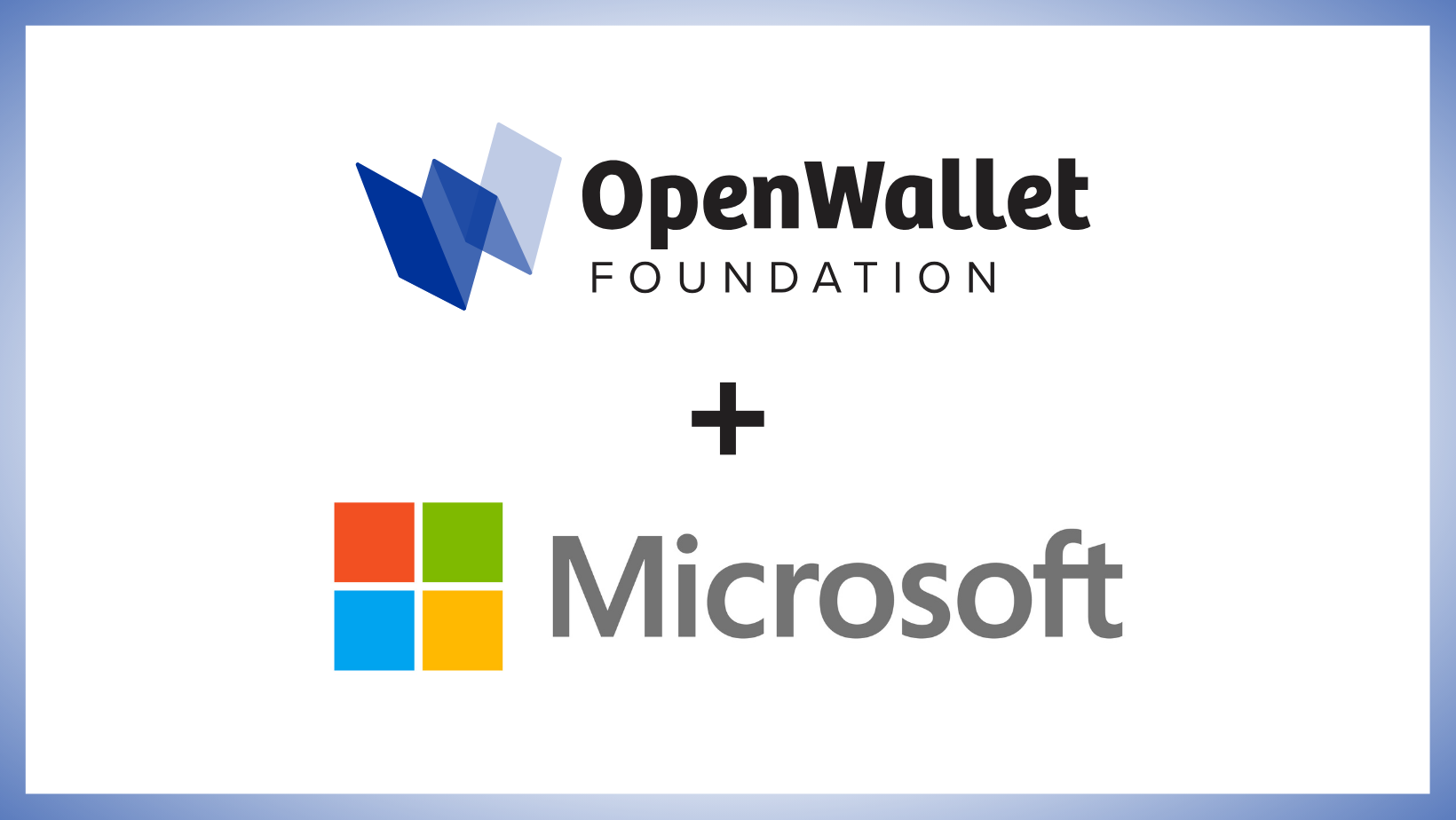 The OpenWallet Foundation (OWF) is pleased to welcome Microsoft as its newest member and announce significant code contributions from Google, Ping Identity, esatus, and Lissi by neosfer. These contributions will bolster the development of secure, interoperable digital wallets, fostering collaboration across industries. Read more
Project Sylva launches directed fund with first round of subscribers focusing on open source Telco Cloud stack with EU requirements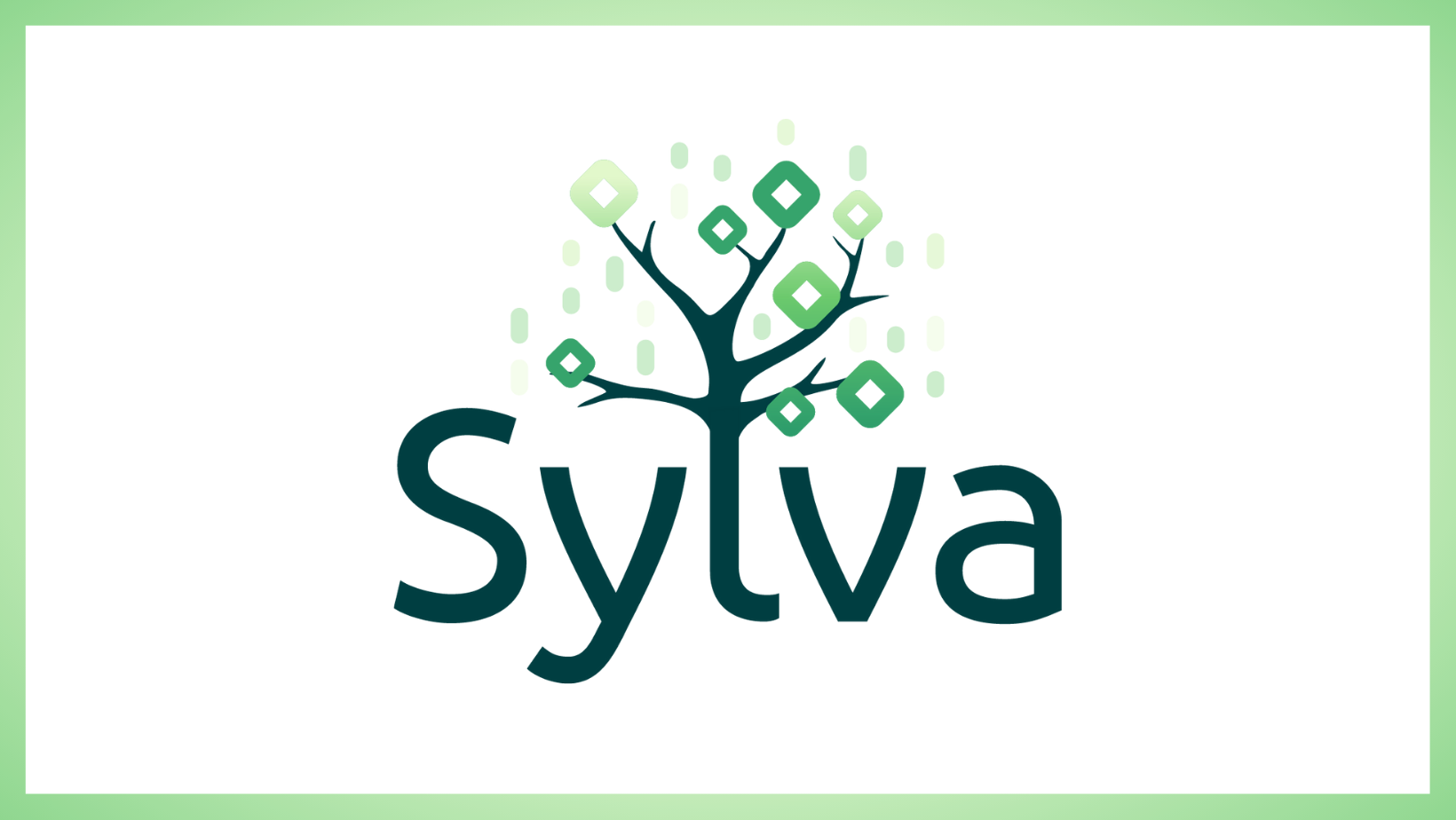 Project Sylva, backed by industry giants like Deutsche Telekom and Ericsson, launches its Directed Fund to accelerate the development of an open source Telco Cloud Stack, catering to EU requirements while fostering global innovation and collaboration. Read more
Updates from the LF Europe Projects
Sylva Project:
In addition to the exciting development of the Directed Fund , the Sylva Project is thrilled to announce the launch of its website at https://sylvaproject.org/. Furthermore, in the past month, the project actively participated in key events, including the Linux Foundation Europe Member Summit (September 18) and the Linux Foundation Europe Open Source Summit (September 19-20). At the Open Source Summit, a presentation on the Sylva cloud software framework and future plans was delivered. The presentation video can be viewed here .
Looking ahead, the Sylva Project is eagerly anticipating participation in the upcoming Network X Event scheduled for October 24-26. Stay tuned for more exciting updates from the Sylva Project!
OWF:
The OpenWallet Foundation, an open source project fostering collaboration across industries to create reusable building blocks for secure interoperable wallets, was thrilled to welcome Microsoft as a member, and announce three contributions of code from Ping Identity, esatus and Lissi by neosfer. On October 9, the day before IIW, we are organizing a workshop in Mountain View, California, USA with the maintainers of the code projects that have been contributed so far to OpenWallet.
RISE:
The RISE Project is progressing toward its goal to enable the RISC-V software ecosystem by providing resources and funding toward work in upstream projects. RISE has opened three Calls for Proposals, and working groups continue to meet and refine plans for work done by project members. In addition, the Technical Steering Committee has designated a new infrastructure working group with funds to create build resources. We also look forward to participating in the RISC-V Summit in Santa Clara, California, USA, November 6-8, with a sponsored lounge and many members participating as sponsors, speakers, and keynotes.
Servo:
The Servo project continues to make progress with several highlights during this month:
WebGPU support has been updated (available behind an experimental flag --pref dom.webgpu.enabled).
CSS floats and white-space: nowrap are now supported on the new layout engine.
Servo now has a crash error page.
Servo's example browser now has a location bar and go button enabled by default.
You can read more details about all this on Servo's blog.
Lastly, if you would like to know more about the project status and plans please check the recent talk by Manuel Rego at Open Source Summit Europe 2023.
Top picks for reading/watching:
Call to action
Do you work in the cloud native ecosystem?
We want your input on our latest research project!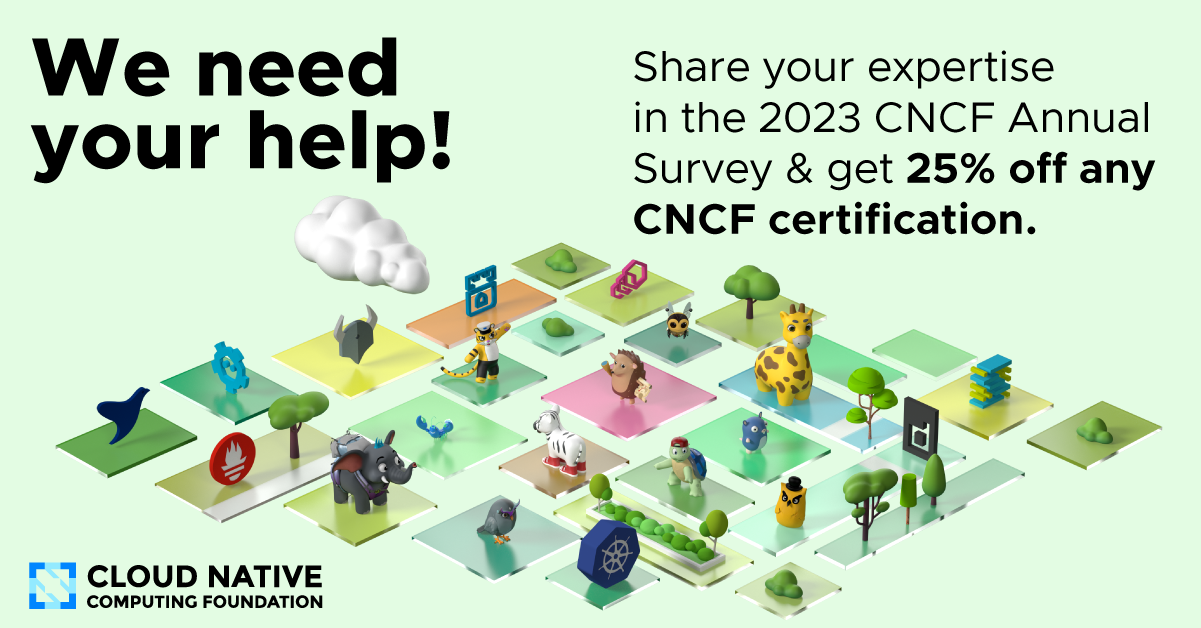 In 2022, LF Research and Cloud Native Computing Foundation ran a survey that revealed a rising trend among WebAssembly (Wasm) and the cloud native ecosystem. This year, we have partnered again to measure cloud native adoption and trends, understand motivations for using and contributing to cloud native projects, and forecast new opportunities in this space. We invite you to join this conversation by taking the 2023 CNCF survey today!
As a thank you for participating, we'll provide you with a 25% coupon off any Cloud Native Computing Foundation training or certification product amongst CKA, CKAD, CKS, PCA, or KCNA through November 10.
Are you familiar with the generative AI market?
Do you have a sense of the potential impacts of open sourcing this technology? Take the Linux Foundation's 2023 GenAI Survey!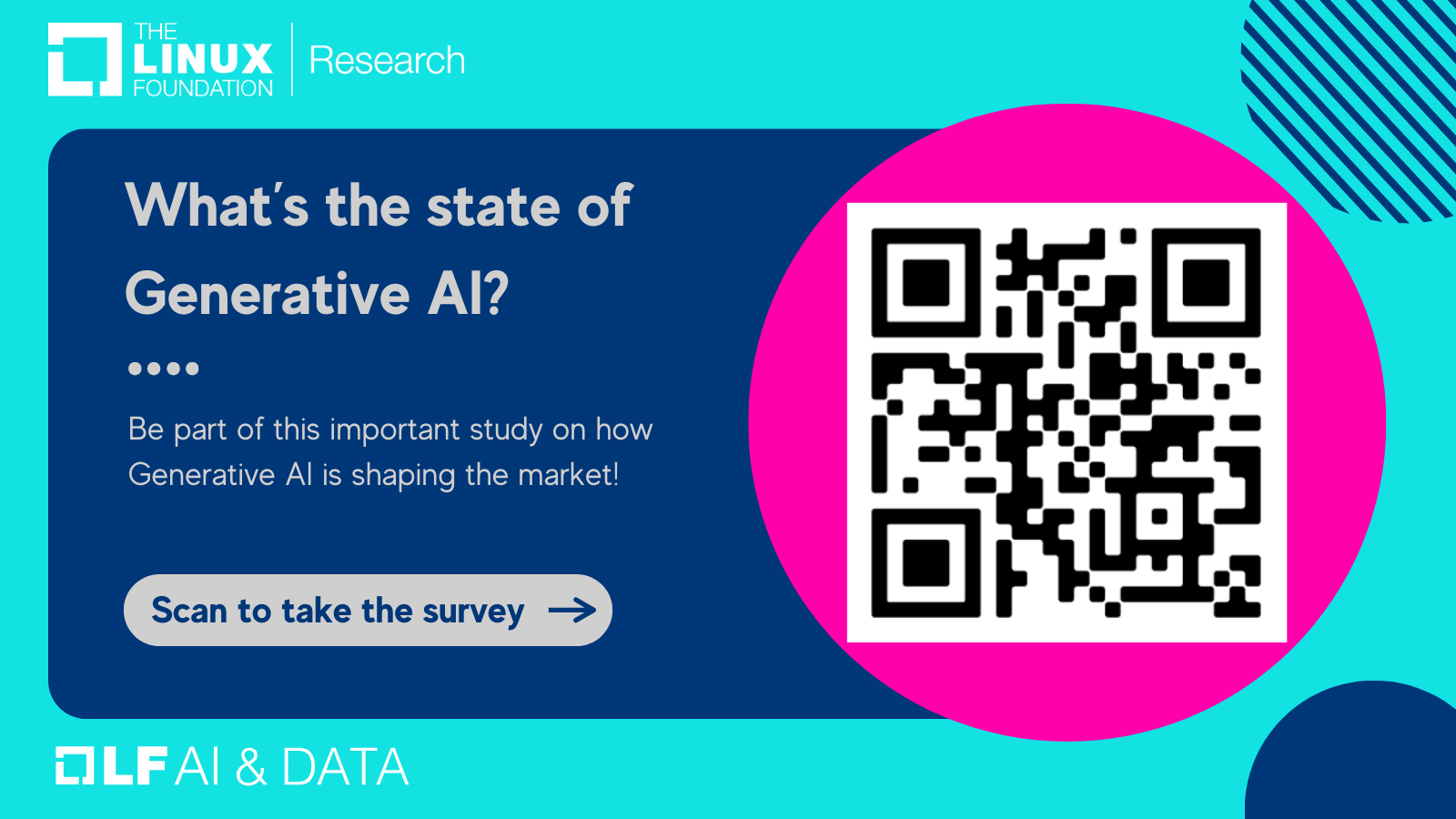 On Thursday of OSSEU, LF Research launched its latest study on Generative AI! LF AI & Data Foundation and Linux Foundation Research are conducting a survey as part of a research project to better understand perceptions around how open source Generative Artificial Intelligence (GenAI) technologies impact the market.
We would greatly benefit from your experience and opinions in this area! This survey should take no more than 10 to 15 minutes of your time.
As a thank you for participating in this research, a code will appear on the confirmation page once you have completed the survey. It can be used for a 25% discount on any listed Linux Foundation training course or certification exam in our catalog.*
Upcoming Events:
New Publications from the LF Research Team:
New report on open source for sustainability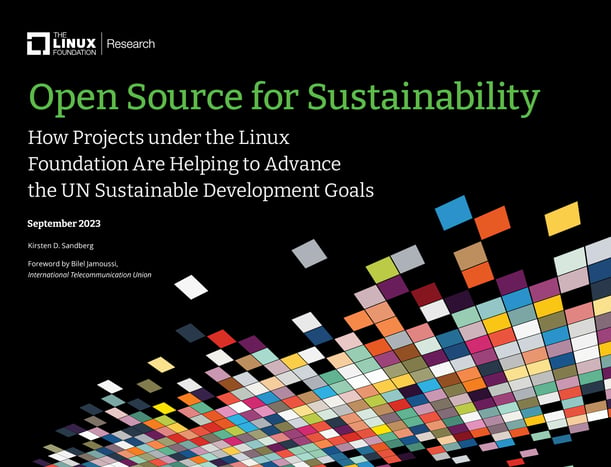 Linux Foundation Research recently conducted a comprehensive study to understand how the LF's portfolio of open source projects and initiatives align with the 17 United Nations Sustainable Development Goals (SDGs). These goals aim to address global challenges like poverty, inequality, and climate change by 2030.
The study explored various use cases, community contributions, and working group activities. It identified hundreds of digital public goods, including open content, standards, software, and hardware, that advance at least one of the SDGs. This research is a valuable resource to broaden the understanding of how Linux Foundation's projects and communities are making a difference and where additional resources could further amplify their impact.
World of Open Source: Europe Spotlight 2023 Report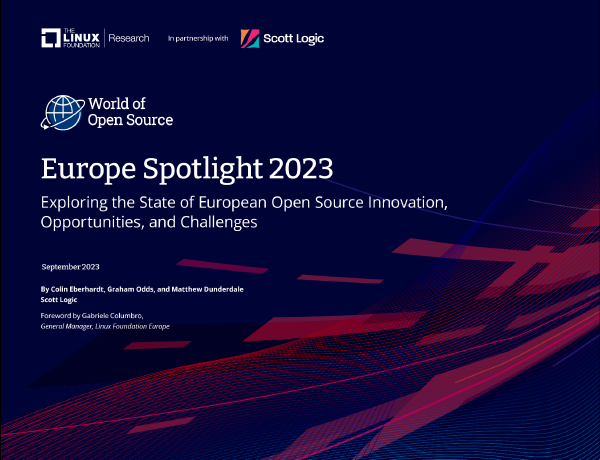 Explore the latest insights on open source in Europe! Our annual report unveils trends, opportunities, and challenges, backed by data and interviews. Discover how open source shapes industry sectors, with a special focus on generative AI. Dive into the full report for a deeper look at contributions, public sector views, and SBOMs.
The European Public Sector Open Source Opportunity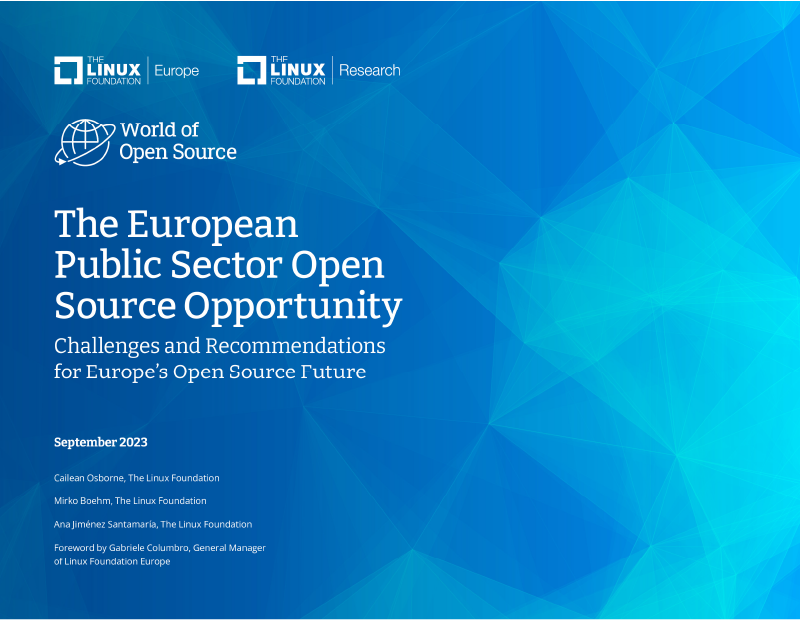 In a digital age where open source is driving innovation, the European public sector has a remarkable opportunity to tap into its potential. Yet, a recent report suggests that there's work to be done.
"The European Public Sector Open Source Opportunity" delves deep into the current landscape, revealing a public sector yet to fully embrace open source. It highlights challenges, trends, and opportunities while emphasizing the need for a cultural shift to unlock open source's full potential in Europe.
Authored by Cailean Osborne, Mirko Boehm, and Ana Jimenez Santamaria of the Linux Foundation, this report combines case studies and expert interviews to provide insights into the path forward. It's a roadmap for encouraging greater public sector adoption, engagement, and participation in the open-source ecosystem.
Dive into the full report for a comprehensive look at the needs and recommendations for this sector.
The 2023 State of OSPOs and OSS Initiatives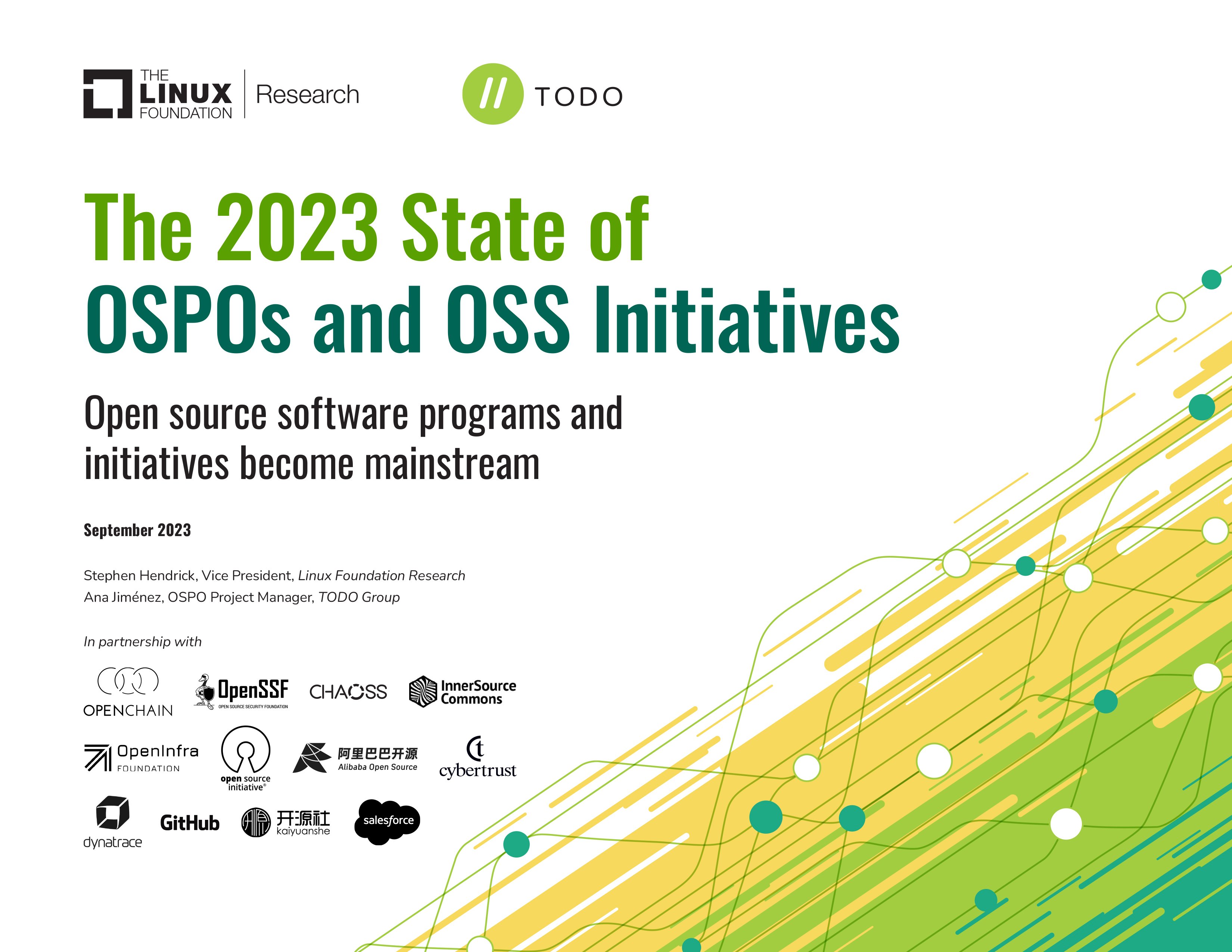 Explore the Latest Trends in OSPOs and OSS Initiatives in "The 2023 State of OSPOs and OSS Initiatives" Report!
This report, a collaboration between the TODO Group and Linux Foundation Research, offers valuable insights into the world of open-source program offices. It sheds light on the growing recognition of OSPOs' importance in supporting innovation, compliance, security, and project sustainability as open source continues to evolve.
Training and certification
Gain marketable open source skills
93% of hiring managers are unable to find enough individuals with open source skills. Take advantage by gaining these in demand skills and set yourself up for a successful long term career. Start learning
Interested in reading our Training newsletter? Click here to subscribe.
Say "Hi!" to the LF Europe Team 👋
If you'd like to stay updated with what we're up to at LF Europe, subscribe to our monthly newsletter and follow us on Twitter and LinkedIn.
We are excited to invite you to join the newly launched Discord server of the Linux Foundation Europe for open source initiatives. We aim to create a platform where open source enthusiasts and experts can come together to discuss, collaborate, and work towards advancing the open source movement. Please check this link to join: https://discord.gg/mNwzguG8kt
If you have ideas for new projects, please feel free to contact us at info@linuxfoundation.eu. We would be glad to explore how we can support your efforts.
Finally, please also consider supporting LF Europe by participating here (it's free for existing Linux Foundation members, not for profit and public sector entities).
On behalf of the LF Europe team, we look forward to hearing from you!
Similar Articles
Browse Categories