10 MIN READ
LF Europe Newsletter - May 2023
Linux Foundation Europe | 24 May 2023
Welcome to the May 2023 newsletter!
We are thrilled to share the latest news and developments from Linux Foundation Europe. We proudly announce the formation of the LF Europe Advisory Board, a key milestone in our journey to support the European open source community. Make sure to take the Linux Foundation's World of Open Source: 2023 Global Spotlight survey. Finally, don't miss out on the incredible 50% discounts on LF Training & Certification until May 31, 2023. Stay updated as we bring you our latest developments!
Table of Contents
Training & Certification Discounts 🧑‍🎓📚
News & Announcements
Calls to Action 📯📯
Upcoming Events
Contact
Training & Certification Discounts 🧑‍🎓📚
50% LF Training & Certification discounts till 31 May

Continue your education, invest in yourself, and save up to 50% on training courses and certifications through May 31st. Shop now!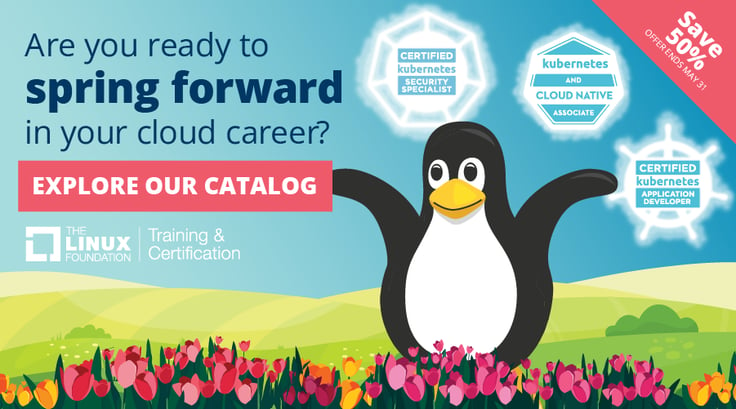 Interested in reading our Training newsletter? Click here to subscribe.
News & Announcements
BLOG: Highlights from Inaugural LF Europe Advisory Board Meeting
Last month, the Linux Foundation Europe team was delighted to announce the formation of our LF Europe Advisory Board (LFEAB), which will play an important role in stewarding our growing community, which now spans 100 member organisations from across Europe and two technical projects. We hosted our inaugural LFEAB meeting on the fringes of Kubecon + CloudNativeCon Europe 2023 in Amsterdam in April 2023. In our blog post, we highlight some of the key takeaways from our inaugural LFEAB meeting and shed light on our priorities going forward.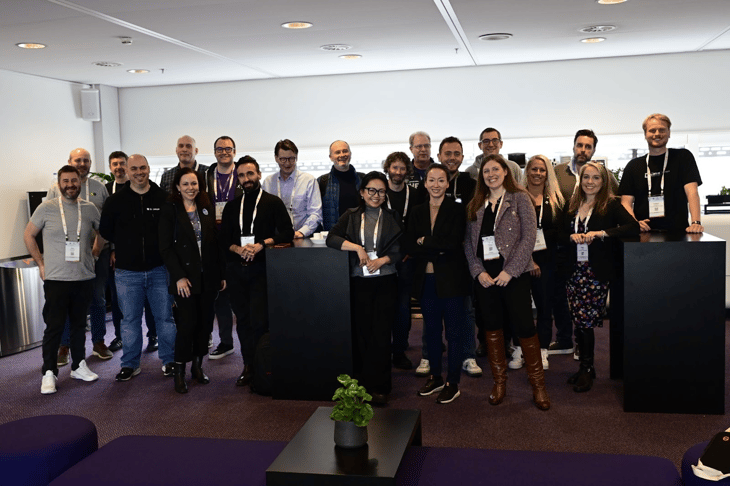 Inaugural LFEAB meeting at Kubecon + CloudNativeCon Europe 2023 in April 2023
SAVE THE DATE: LF Europe Member Summit in Bilbao, Spain on September 18, 2023 🇪🇸

By popular demand, we will host our first ever Linux Foundation Europe Member Summit, which will take place on September 18th in Bilbao, Spain, the day before Open Source Summit Europe.
We are super excited to be able to bring together the LF Europe member community.
This event is restricted to Linux Foundation Europe participating organizations and capacity is limited, so make sure to join LF Europe if you haven't yet and sign up for updates to be first notified about registration, schedule, and event details.
Platinum members receive 3 invitations, Gold members receive 2 invitations, and Silver members receive 1 invitation. Leveled members will be given an opportunity to register first, with associate members being provided invitations based on availability.
Please don't hesitate to reach out if you have high profile speakers you'd like to put forward.
BLOG: Sovereign Tech Fund invests €875k in OpenJS Foundation 🇩🇪

On 2 May, Germany's newly established Sovereign Tech Fund (STF) invested EUR 875,000 in the OpenJS Foundation, the largest one-time government support investment ever in a Linux Foundation project.

While the private sector has historically been the largest financial supporter of OSS, government interest in funding OSS has increased in recent years due to concerns about digital sovereignty and software security.

As we write in our blog, as one of the first governmental funds dedicated to OSS, the STF is spearheading a critical shift in how governments invest in the long-term viability of OSS and digital public goods.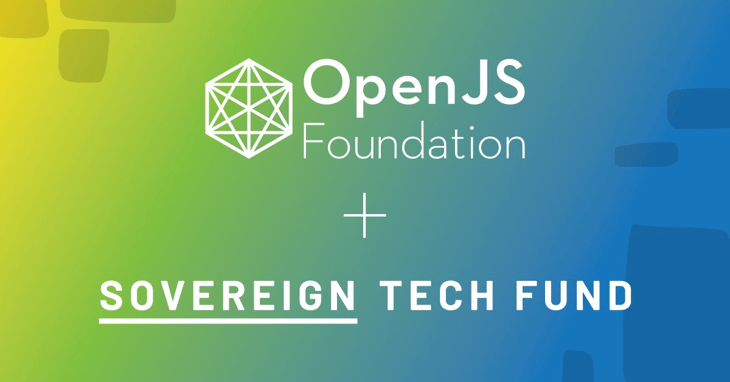 LF Europe GM Gabriele Columbro at Open Source Summit North America
From May 8 to May 12, more than 2000 people from the open source community and over 1400 virtual attendees gathered in Vancouver, British Columbia, for the Linux Foundation's premier annual conference, Open Source Summit North America (OSSNA), and related community events. It was an exciting week!

LF Europe GM Gabriele Columbro delivered an opening keynote to a packed auditorium at Open Source Summit North America, spotlighting opportunities for greater open source collaboration and global project scaling opportunities through LF Europe, and encouraging regional involvement and Europe-hosted projects to help solve common challenges in areas such as sustainability, cybersecurity, regulatory, and beyond.

Watch Interview with Gabriele Columbro, GM of Linux Foundation Europe
LF Europe @ Congreso esLibre in Zaragoza, Spain 🇪🇸

Cailean Osborne from LF Europe presented key findings from the World of Open Source: Europe Spotlight 2022 at Congreso esLibre on 12-13 May in Zaragoza, Spain.
Cailean focused on some of the most compelling findings: the imbalance between consumption of and contributions to open source by organisations; the role of OSS leaders in creating OSS-friendly cultures within organisations; and how the public sector in Europe is failing to fully realise the value of open source for its citizens.
This report was produced in collaboration with Scott Logic. The result of quantitative surveys and qualitative interviews, it describes the "state of open source" across the European continent and builds a comprehensive picture by examining open source consumption, contributions, challenges, motivators, and opportunities.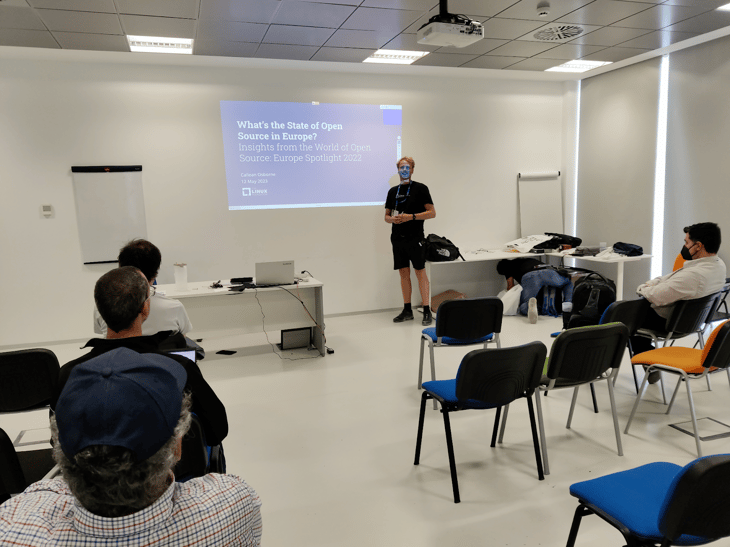 Cailean Osborne from LF Europe presenting at Congreso esLibre. Source: Twitter
Calls to Action 📯📯
Take our World of Open Source: Global Spotlight Survey 🇬🇧🇫🇷🇩🇪🇮🇹🇪🇸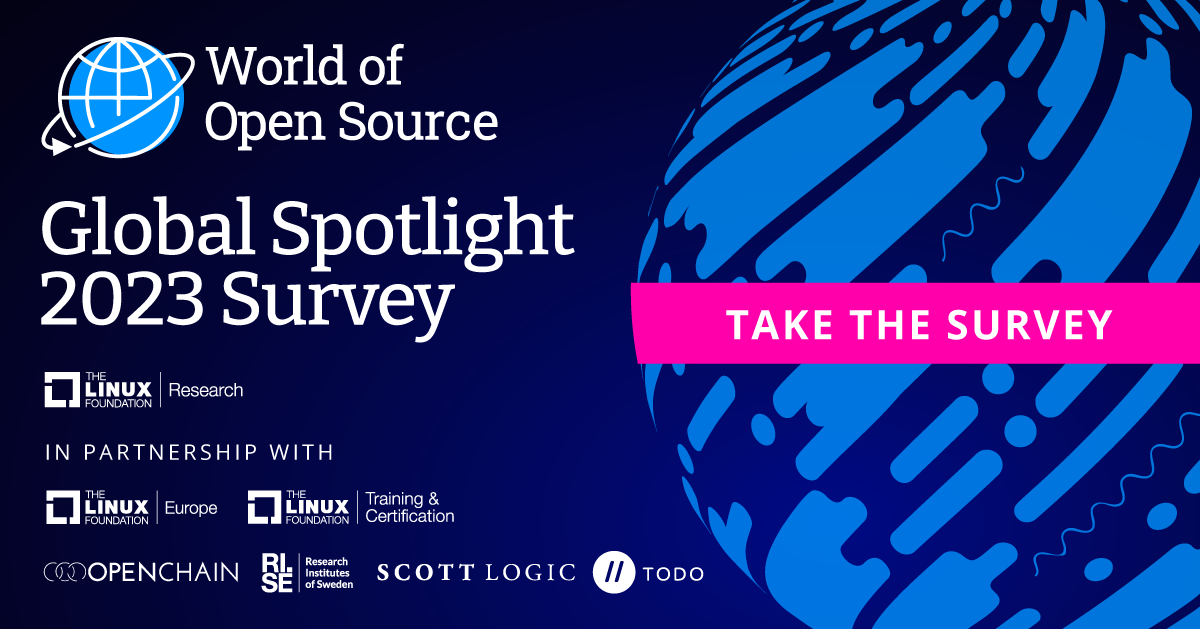 Building on our Europe Spotlight 2022, we have now launched the Linux Foundation's World of Open Source: 2023 Global Spotlight survey, which aims to better understand the dynamics of open source across regions and industries.

The survey is available in eight languages: English 🇬🇧, French 🇫🇷, German 🇩🇪, Italian 🇮🇹, Spanish 🇪🇸, Mandarin 🇨🇳, Japanese 🇯🇵, and Korean 🇰🇷.

By taking this survey and sharing it with your networks, you will make an invaluable contribution to our research of open source trends around the world.

As a thank you for participating in this research, once you have completed the survey, a code will be displayed on the confirmation page which can be used for a 25% discount on any Linux Foundation training course or certification exam listed in our catalogue.
Upcoming Events
LF Energy Summit in Paris, France: 1-2 June 🇫🇷
LF Energy Summit, 1-2 June in Paris, will gather LF Energy Foundation members, developers, end users, researchers, regulators, and other energy industry stakeholders to learn about LF Energy and its projects, collaborate, and share best practices.
Embedded Open Source Summit in Prague, Czech Republic: 27 -30 June 🇨🇿
Embedded Open Source Summit will take place in Prague, Czech Republic on June 27 -30, 2023. Embedded Open Source Summit (EOSS) is a new umbrella event for open source embedded projects and developer communities to come together under one roof for important collaboration, discussions and education.

Contact
Say "Hi!" to the LF Europe Team 👋
If you'd like to stay up to date with what we're up to at LF Europe, make sure to subscribe to our monthly newsletter and follow us on Twitter and LinkedIn.
We are excited to invite you to join the newly launched Discord server of the Linux Foundation Europe for open source initiatives. Our goal is to create a platform where open source enthusiasts and experts can come together to discuss, collaborate and work towards advancing the open source movement. Please click here to join.
If you have ideas for new projects, please feel free to reach out to us at info@linuxfoundation.eu. We would be glad to explore how we can support you.
Finally, please also consider supporting LF Europe by becoming a member (it's free for existing Linux Foundation members, not for profit and public sector entities).
On behalf of the LF Europe team, we look forward to hearing from you!