8 MIN READ
LF Europe Newsletter - February 2023
Linux Foundation Europe | 23 February 2023
Welcome to the LF Europe February 2023 Newsletter!
Thanks to everyone's support, LF Europe got off to a great start this year. We're now over 80 members strong and yesterday we officially launched our second project, the OpenWallet Foundation, a collaborative effort to develop open source software that supports interoperability for a wide range of wallet use cases.
We are incredibly proud of this progress in such a short time and we want to make one message loud and clear: we are here to support European open collaborations, across individual contributors, the public and the private sectors. Join us on this mission!
Table of Contents
Launch of the OpenWallet Foundation 🚀🗃️

Yesterday we officially launched the OpenWallet Foundation (OWF)!
The OWF is a new collaborative open source initiative developing software to support interoperability for a wide range of digital wallet use cases.
The inaugural premier members sponsoring the OWF include Accenture, Deutsche Telekom/T-Systems, Gen, Futurewei, and Visa, with several general members also sponsoring the Foundation. More than 20 leading nonprofits, academic, and government entities have joined the Foundation.
The OWF aims to provide a core open source software engine that can be leveraged by other organisations and companies to develop their own digital wallets.
The OWF underscores how important it is to have an open foundation to support a plurality of digital wallets to ensure consistency, interoperability, and portability while protecting consumer privacy.
Gabriele Columbro, General Manager of LF Europe, remarked that:
"The EU has been a leading force in data privacy and consumer protection, and efforts like OWF offer a concrete opportunity for policy makers to "shift left" their engagement, enabling a continuous and transparent feedback cycle between regulations and regulated technology."
For more information about the project and how to participate in this work, please visit openwallet.foundation and read the new Linux Foundation report, "Why the World Needs an Open Source Digital Wallet Right Now."
Watch the OpenWallet Launch Panel & Read the Press Coverage 🗞️

Yesterday the OWF hosted an interactive webinar discussing the importance of interoperable, secure, and privacy-protecting digital wallets.
The panel featured a vibrant discussion among experts from multiple sectors on the growing importance of digital wallets and the OWF's role in driving the development of digital wallet infrastructure.


The launch was positively covered by the press across Europe, including IT Business in Switzerland, Heise and Geld Institut in Germany, TechVisor and Security NL in the Netherlands, Fintech Futures in the UK, Siècle Digital in France, Muy Linux in Spain, ​​teg6 in Portugal, amongst others.
TechCrunch hit the nail on the head by highlighting the opportunity being seized:
One thing all these various environments have in common is that the incumbent digital wallets, for the most part, don't play nicely with each other: an Apple Pay die-hard can't send money to their Google Pay brethren. And that is why the OWF is setting out to create an "open source engine" that can power interoperable digital wallets across myriad use cases, including identity, payments and storing personal credentials such as employment and education certification.
TechCrunch also highlighted key findings from our new report, "Why the World Needs an Open Source Digital Wallet Right Now":
The total value of all digital wallet transactions was $15.9 trillion in 2021. The market is significant, as is the need to help companies avoid vendor lock-in, which is one of the OWF's core selling points.
Training & Certification Discounts 🧑‍🎓📚
Who gets the award this year? You do, by saving up to 50% on Training and Certification!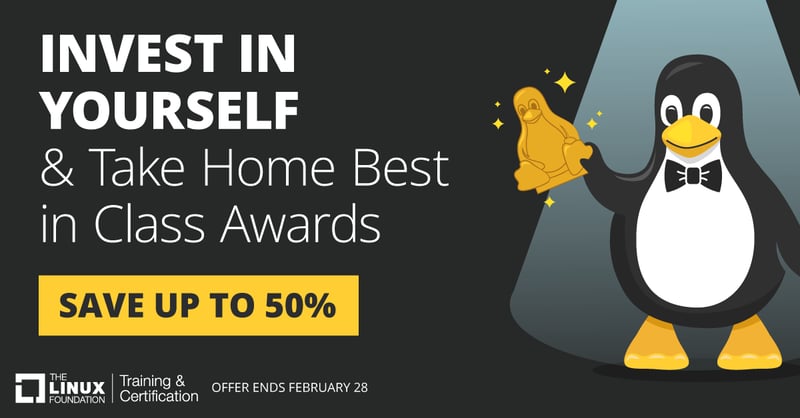 Interested in reading our Training & Certification newsletter? Click here to subscribe.
On the Road in Europe 🚴 🇪🇺
February has been jam-packed with exciting open source conferences in Europe.
We were at OpenForum Europe's EU Open Source Policy Summit and FOSDEM in Brussels as well as the State of Open Con in London. Get the highlights here!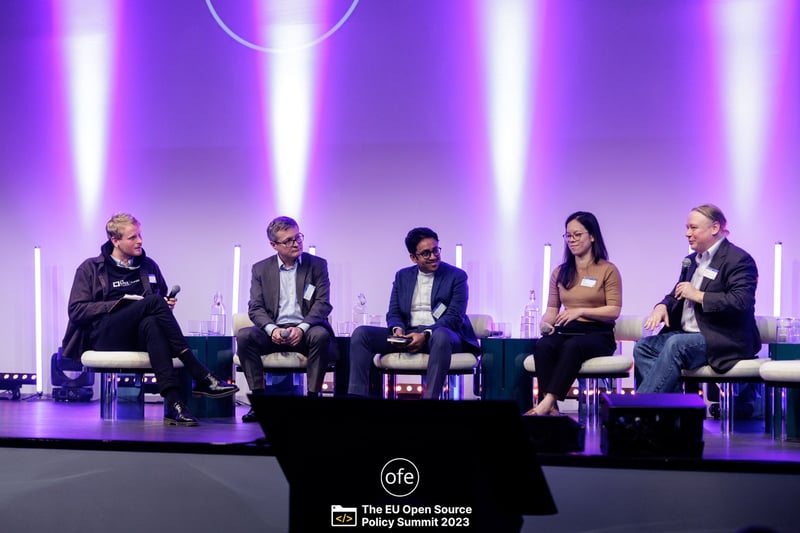 Another highlight: the first OSPOlogyLive in 2023 took place in Amsterdam with a main focus on public administration and the energy sector. This article shares a summary of its takeaways.

Upcoming events 🗓️
Speaking proposals are being accepted for two upcoming LF Energy events in Europe:
More upcoming events:

To register (for in-person attendance or virtual), please view our full calendar of events here, and be sure to subscribe to our events newsletter.
Say "Hi!" to the LF Europe Team 👋
If you'd like to stay up to date with what we're up to at LF Europe, make sure to subscribe to our monthly newsletter and follow us on Twitter and LinkedIn.
If you have ideas for new projects, please feel free to reach out to us at info@linuxfoundation.eu. We would be glad to explore how we can support you.
Finally, please also consider supporting LF Europe by becoming a member (it's free for existing Linux Foundation members, not for profit and public sector entities).
On behalf of the LF Europe team, we look forward to hearing from you!